Q&A with Sarah, WellPet M.B.A Co-Op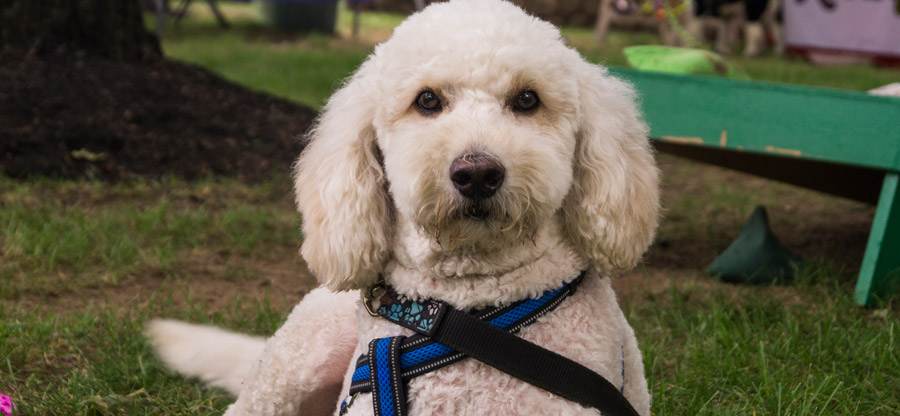 Meet dog lover and M.B.A student, Sarah! Sarah, originally from Connecticut, joined the WellPet Marketing team for six months in 2017 so she could learn the pet industry while working on her Masters in Business Administration. What we didn't anticipate is how much she taught us!
First Name, College & Program, WellPet Department
Sarah, Northeastern University D'Amore-McKim School of Business, Marketing
Why did you choose WellPet for your Co-op/Internship?
I chose WellPet because of the culture that was explained to me and the people I met with. I love the industry, and I love marketing so I thought it would be a great fit.
Any pets in your life?
Yes, Ace, my 2 ½ year old golden doodle.
How did WellPet complement your education?
I learned a lot from different departments that helped me to narrow down what I'm interested in doing. I loved learning about the different aspects of marketing from different people.
Describe a Wellie:
Not only an employee but someone who has the WellPet spirit and is passionate about working here.
What was your favorite Wellie day?
All of the Take Your Dog to Work days each month – especially the Halloween one where Ace dressed up as a hot dog.
Professionally, what did you find most useful about your Wellie experience?
Working with knowledgeable people. Access to a lot of different people, even Camelle and Lisa being in meetings and learning from them. Working on projects people care about, and feeling like I was making a difference.
Do you see yourself as a future Wellie?
Yeah, definitely. I love the people, so passionate about the industry and the work we do, it's exciting to be here.
What advice do you give future Co-ops/Interns?
Get to know people and learn about them – it was fun to socialize and make friends who I'll keep in touch with even when I leave.
What is Ace's favorite WellPet product?
Wellness CORE Marrow Roasts
Sarah has since completed her internship and will finish her MBA program in May. Best of luck, Sarah!
About This Page
Date:
21/02/2018