How Wellness Pet Food is Helping Texas in Hurricane Harvey Aftermath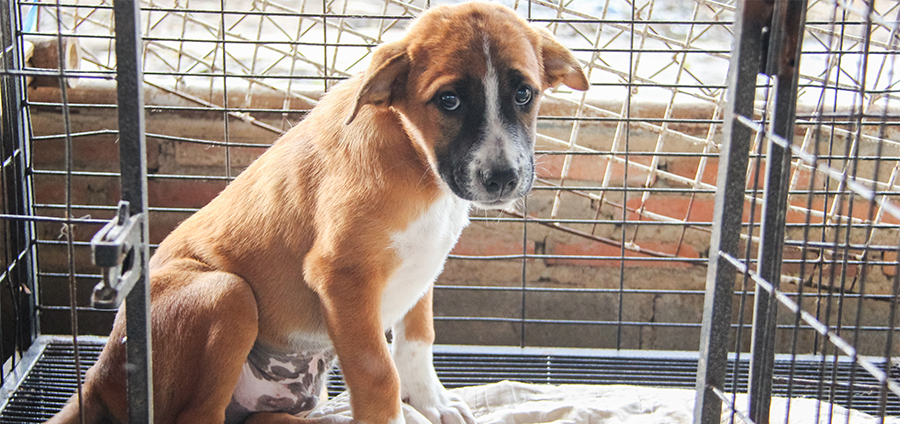 The people and pets affected by Hurricane Harvey are just starting the long, overwhelming process of recovering and rebuilding. Like so many others across the nation, the team at Wellness Pet Food was inspired to offer support to those in need as quickly as possible. The Wellness team has come together to lend a hand in a few different ways:
Donating Food
In the days following Harvey, we reached out to a variety of people in our network to see which shelters needed the most urgent support to keep displaced pets fed. So far, we've donated about 45 pallets of dog and cat food to a variety of Texas shelters including Austin Pets Alive, Fort Bend County Animal Services, Richmond SPCA and Cassie's Place.
Donating Money
Through our WellPet Foundation, Wellness is donating $10,000.00, split between the American Red Cross and Austin Pets Alive. WellPet is also matching up to an additional $5,000 in donations to these organizations based on employee contributions.
Donating Time
We have also looked into volunteer opportunities for Wellness employees in Texas. In the coming weeks, a group of Wellness Pet Food volunteers will travel to Texas once we confirm where we can best help out. WellPet is generously covering all associated employee travel fees as well as accommodating time off. If you know of a community in Texas in need of volunteers, please post on our Facebook page or email us at info@wellpet.com.
Donating Love & Shelter
As passionate pet parents, one of the ways we're prepared to help is with shelter and love for displaced pets, either through fostering or adoption. We're working with Yellow Rose Animal Rescue and Seer Farms who are currently in the process of re-locating animals out of Texas to New England to make more room in the shelters inundated with rescues. We hope to be able to share some of our foster stories in the weeks and months to come.
Tough times like these help remind us that we're all in it together. In what ways have you or your employers been lending a hand during the aftermath of Hurricane Harvey?
About This Page
Date:
06/09/2017