Would You Want to Eat the Same Thing for Every Meal? Neither Does Your Dog.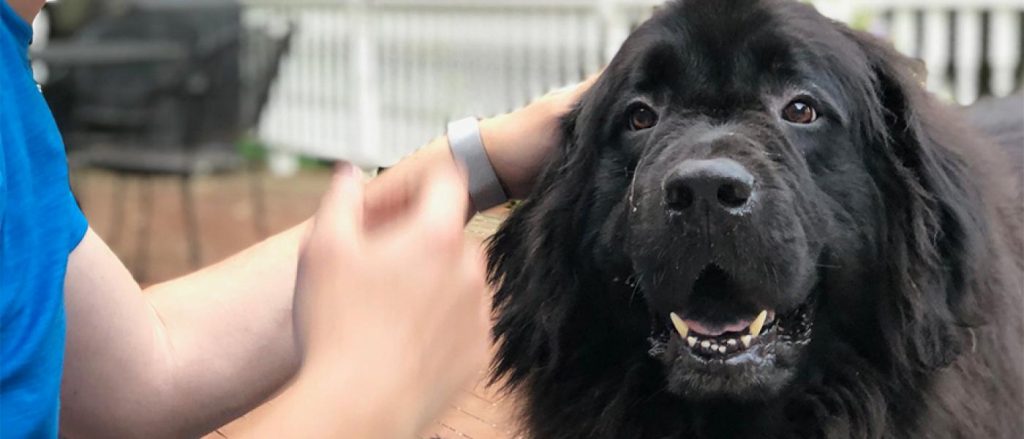 If your dog is showing signs of food boredom, make their bowl more exciting! Rotate your base kibble and add toppers for boosts of flavor, texture and taste.
I adore food. I love to cook (my most recent obsession is making fresh pasta), could spend hours watching Chef's Table, and I plan vacations around restaurant reservations. As a working mom, I don't always have the time to cook elaborate meals at home, but every night I cook dinner with my family – and every night we make something different. Meanwhile, for seven years our sweet Newfie, Bailey, ate the same thing for each meal of every day. That is over 5,000 bowls in a row of the same food, so it is no wonder that Bailey eventually got bored.
Here is a week of my dinners and a week of Bailey's dinners— can you spot the difference?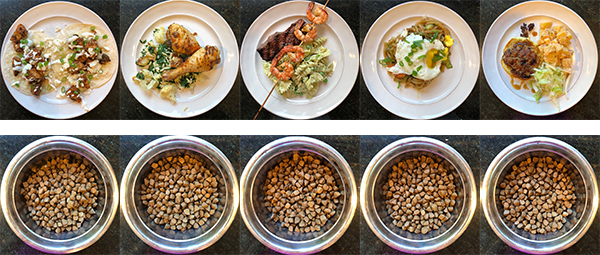 Honestly, I don't know how or when we noticed it, but over time Bailey lost her enthusiasm towards mealtime. She still liked her food, but lacked excitement about it. She would watch us pour kibble into her bowl and then let it sit there until she felt like eating. Then, one day my husband threw a treat on top of her kibble. Bailey immediately stuck her head into her bowl, ate the treat and gobbled-up her food. Adding a treat on top became a ritual—it excited her and we loved to see her happy about her meal! While treats aren't unhealthy, I didn't love the idea of adding treats to her bowl every day so we started using healthy mixers and toppers to make Bailey's bowls more exciting, without compromising nutrition.
Additionally, since Bailey doesn't have any known protein sensitivities, we started rotating her kibble.  Each time we buy a new bag of CORE® Grain-Free Kibble, we select a new protein—turkey, then fish, then lamb, etc. And now, every time we open a new bag of food, Bailey watches with anticipation and sticks her giant head in the bag to steal a bite.
Now that we rotate Bailey's kibble and add mixers and toppers, mealtime is more meaningful for everyone! Bailey gets excited about her meal and it brings me so much joy knowing that I am doing something for her in return for all of the unconditional love that she gives us. (Sorry about those really boring 5,000 bowls before this, Bailey!). This dog smile is what it is all about:
Below are some of my – and Bailey's – favorite combinations, with CORE® Ocean Kibble as the base.  Hopefully they inspire you to make your dog's bowl more exciting! The best part: it's easy and convenient. Just pick-up a variety of mixers and toppers next time you are shopping for your base kibble, then mix & match at mealtime!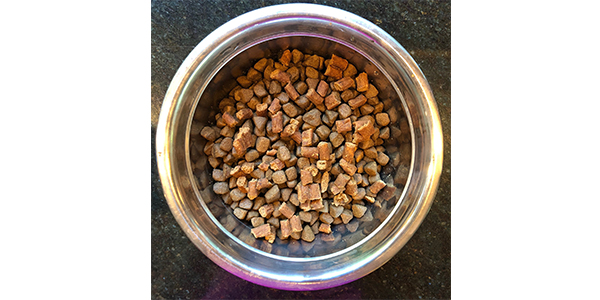 CORE® Ocean + CORE® Bowl Boosters™ Tender Whitefish & Salmon (these tender, ultra-digestible nuggets add subtle texture and a boost of protein)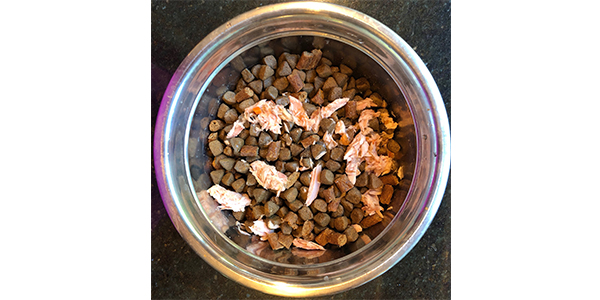 CORE® Ocean + CORE® Bowl Boosters™ Tender Whitefish & Salmon + CORE® Simply Shreds Tuna, Beef & Carrots (with only 5 simple ingredients and less than 50 calories, Simply Shreds are a guilt-free way to make an exciting bowl even more crave-worthy)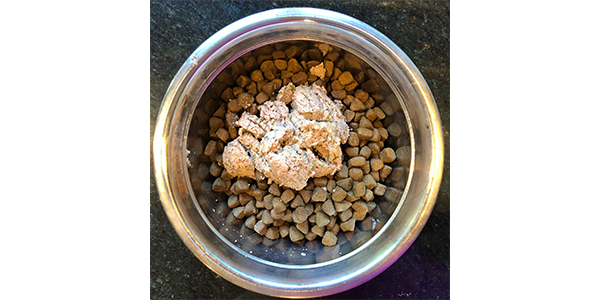 CORE® Ocean + CORE® 95% Turkey with Spinach (an easy way to add some extra protein and an antioxidant-rich superfood!)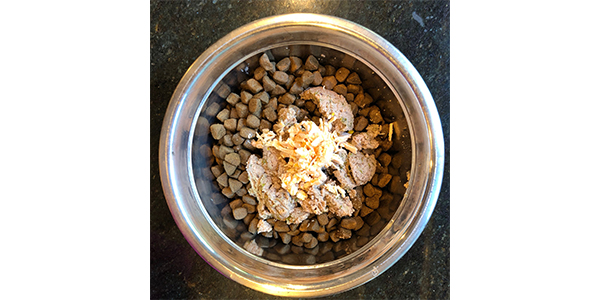 CORE® Ocean + CORE® 95% Turkey + CORE® Simply Shreds™ Chicken, Wild Salmon & Pumpkin
Have you experimented with spicing up your dog's meals with our CORE Bowl Boosters or CORE mixers and toppers? If so, we'd love to see! Tag your creations with #NoMoreBoringBowls for a chance to be featured on our website! 
About This Page
Date:
15/06/2018