What Every Pet Lover Should Know About National Pet First Aid Month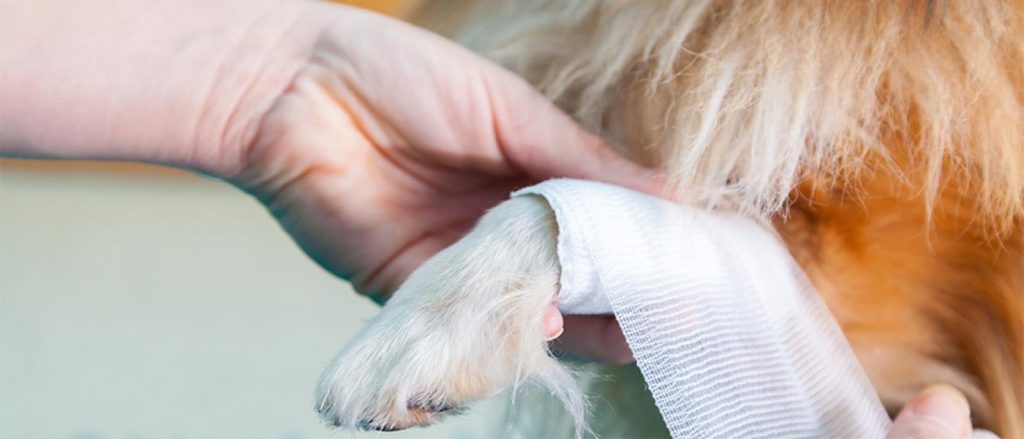 Do you have a first aid kit in your home? Do you have another one in your car? Do you have pet first aid supplies in it too?
It's a good to be prepared. Some supplies can be used for both pets and people but not all.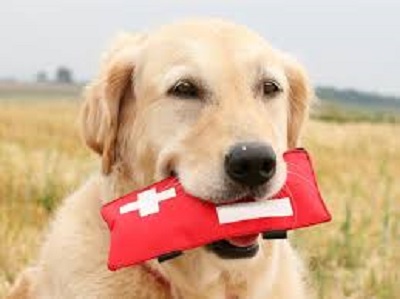 What's In Your Pet First Aid Kit?
Bandages, phone numbers and your awareness are three important components.
You'll want the phone numbers of your vet, the nearest emergency vet and the poison control center. A common hazard for pets is poisoning. Pets either get into household products like Clorox or antifreeze or they eat a food that makes them sick.
For example, if you chew sugarless gum or eat sugarless mints, keep them out of reach of your pet. Many years ago, we heard of a woman whose dog went into her purse, found the gum and chewed it up. Her pet started having seizures, vomited multiple times and she rushed him to the vet where he had life-saving surgery. Xylitol is the sweetening agent in many of these sugar free mints and gum and it's highly toxic to dogs.
Here's the Animal Poison Control Hotline for emergencies– 888.426.4435.  They do charge a consultation fee to cover their costs.
Your Pet First Aid Checklist
Copies of your pet's vet paperwork. If you have to go to a different vet, they'll want to make sure your pet is up-to-date on shots and if there are any special conditions to be aware of.
Phone numbers of your vet, emergency vet and Poison Control.
Muzzle in case your pet is panicking and biting (Don't use this if your pet is vomiting or choking)
Extra leash
Self-sticking bandage (Available at some pet stores)
Gauze pads in case of bleeding
Antiseptic wipes
Hydrogen peroxide (in case you need to induce vomiting – best to do this under guidance of a veterinarian or other pet medical professional)
Sterile saline solution
Tweezers
Emergency blanket
Disposable gloves
Pet carrier
Thermometer
Petroleum Jelly
Syringe
Flashlight
Over the counter antibiotic ointment
Of course you should also have any specialty medications or items your vet recommends. Special needs pets may need different items.
Some veterinarians and shelters offer occasional pet first aid classes if you want to know more.
What's in your pet's first aid kit?
About This Page
Date:
29/04/2015