Wellness Global Service Day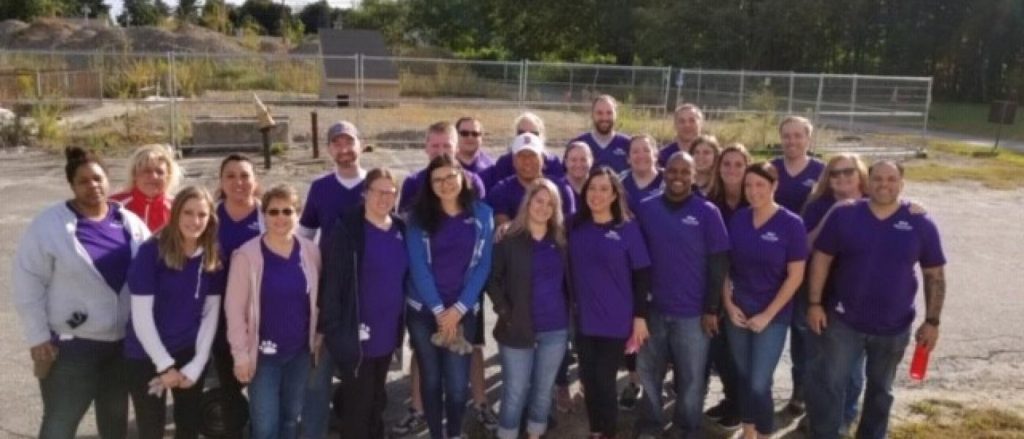 This past month the entire Wellness organization celebrated Global Service Day! Over 250 Wellies' spent their time at local shelters and other animal rescue organizations around the world. Teams were spread out all over the U.S , Germany, Japan, Singapore, Australia and Canada.
Take a look at some of the photos!
We'd like to thank all of the organizations who let us spend the day with them. If looking to adopt a new pet, check out the list below.
Lowell Humane Society, Lowell, MA
Salem Animal Rescue League, Salem, NH
Cape Ann Animal Aid, Gloucester, MA
MSPCA at Nevins Farm, Methuen, MA
Animal Rescue League of NH, Bedford, NH
Northeast Animal Shelter, Salem, MA
Paws, Wakefield, MA
Operation Delta Dog, Hollis, NH
Great Dog Rescue of NE, Woburn, MA
Albuquerque Best Friends
Best Friends LA
Burlington Humane Society
California Animal Shelter
Carver-Scott Humane Society, Minnesota
Feline Café of Ottawa
Greenville North Carolina Humane Society
Humane Society of St. Joseph County, Indiana
Hunter T Cronin Cat Room
Best Friends, Kanab Utah
PAWS, Chicago IL
Pets Alive Animal Sanctuary
Salt Lake City Best Friends
Shamroq Siberian Husky and Alaskan Malamute
Rescue of Queensland, Australia
South Bend Animal Rescue
The Society for the Prevention of Animal Cruelty, Singapore
West Australian Dingo Association, Australia
We know that every home is better with a pet, and so we are so happy to have had a chance to spend time working with a Best Friends Animal Society partner shelter that helps homeless pets find a forever home.
To learn more about our Wellness Foundation, watch a video from our CEO Camelle Kent and Join the Movement visit: https://wellnessfoundation.org/
 
About This Page
Date:
09/10/2019