Wellness Gives 10,000 Pounds of Food to Adoptable Dogs in New England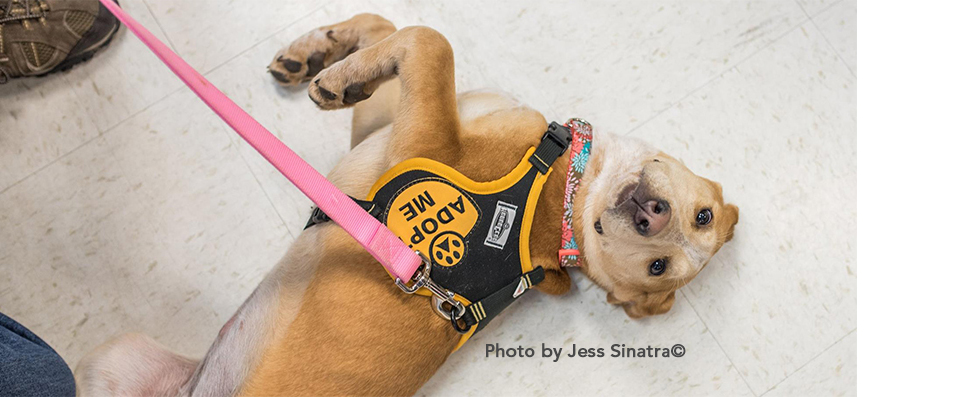 We're happy to announce that we've become the official food sponsor of Great Dog Rescue of New England!
While rescue dogs wait to find adoptive parents and new homes, they rely on support from foster families and other volunteers to help them adjust to life at home with a new family. From food to toys, they depend on a whole host of items after weeks, months or even years of homelessness. To help ease their transition and provide the best possible natural nutrition, Wellness® Natural Pet Food announced today its commitment to be the official pet food sponsor of Great Dog Rescue New England (GDRNE), providing meals crafted with carefully sourced, thoughtfully prepared ingredients to all of the dogs the organization has taken in.
Throughout the next year, Wellness Natural Pet Food will provide dogs who find their homes through GDRNE with more than 10,000 pounds of natural food to keep them happy and healthy while they wait to be adopted. Wellness Natural Pet Food will also be sending all adoptive families home with a special welcome home bag full of treats, food and other supplies to ensure their transition home is a smooth one.
"At Wellness, we're passionate about supporting organizations that share our same commitment to animals in need, and Great Dog Rescue New England has been saving dogs' lives for years," said Chanda Leary-Coutu, director of consumer experience at WellPet. "The foster families they work with contribute a tremendous amount of time and other resources to ensure dogs stay healthy while in their care, and we hope that our contribution helps these families out while also giving the dogs essential nutrition they so desperately need."
A natural diet can play a key role in helping rescued pets transition into their new lives. Adopted dogs are often rescued from high-kill shelters and other organizations where health is not a priority. Meals made with quality proteins and whole fruits and vegetables can help them eat their way back to better health, including a shinier skin and coat, improved digestion and a stronger immune system.
"Wellness Natural Pet Food's support will have a profound impact on the dogs we rescue," said Betsy Herald, assistant director of Great Dog Rescue New England. "We match thousands of dogs with families each year and being able to provide them with a natural source of food to keep them feeling their best will help make the jobs of our foster and adoptive families that much easier."
Great Dog Rescue New England is a non-profit, all-breed rescue group who places homeless and abandoned dogs with volunteer foster families across New England as they wait for their forever home. Rescue organizations are often faced with the challenge of finding the means to support the large numbers of homeless animals in their care, and this burden will be eased for GDRNE thanks to Wellness Natural Pet Food's contributions.
The donation was made possible through the WellPet Foundation, which supports organizations and activities that promote the power of natural nutrition and the benefits of healthy, active lifestyles.
To learn more about how to help organizations like Great Dog Rescue New England or learn about the dogs available for adoption, visit www.gdrne.com.
About This Page
Date:
05/10/2017