Wanderlust With Your Pet: Our Top Pet Travel Safety Tips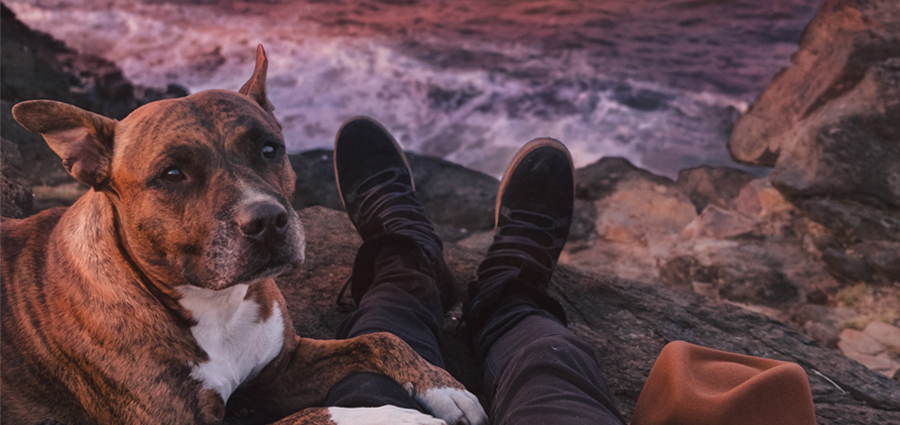 If you're a pet parent who also loves exploring, then you've probably thought about or have traveled with your pet. When you do travel with pets—be it in the car, on a plane or elsewhere, safety should always come first. Jan 2 is National Pet Travel Safety Day; we're celebrating by sharing some of the top pet safety tips to ensure you and your pets stay safe while traveling.
Airplane Pet Safety Tips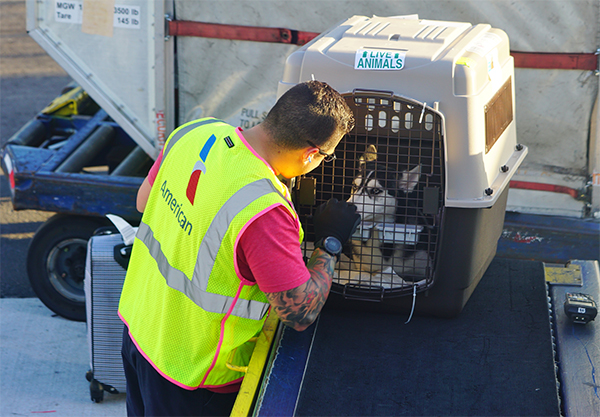 Flying with pets can cause pet owners a lot of anxiety; this is because pets of a certain size have to go into the plane's cargo area, and no one wants to be separated from their companion on a flight. To ensure safe travel, in addition to reviewing the airline's regulations for traveling with pets, there are additional things you can do when flying with your pet.
In the week or so before traveling, make a visit with your vet to ensure your pet's vaccinations are updated and that she's in great health. Get a certification. The recommendation from the ASPCA is 10 days for the wellness certificate.
Use a well-ventilated USDA-approved shipping crate large enough for your pet to stand, sit, and turn around. Line the crate with bedding for comfort. Depending on the length of the flight, if your pet might get hungry, attach a dry food supply to the outside of the crate, so those attending to your pet can feed her during layovers. 
Label your pet's crate with her name, photo, your name, your address, and your phone number, as well as the words "Live Animal". Make sure you have a photo of your pet accessible in your bag or on your phone, so you can ID your pet if she escapes her crate.
Notify employees that you have a pet in the cargo hold area, so if there is a layover someone can check on him.
Pet Safety Tips for Car Trips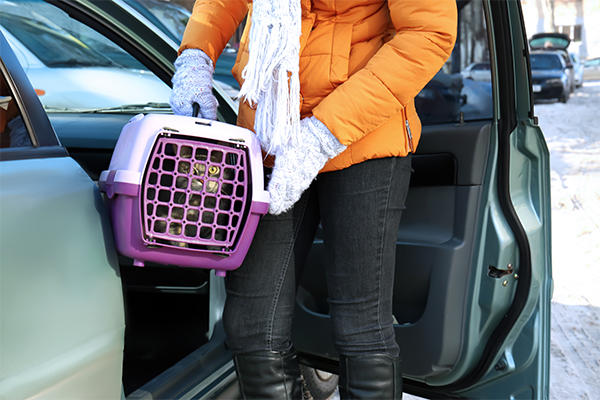 One advantage of road trips with your pets is that your four-legged BFF is right there with you the whole time. A disadvantage is that you need to be able to focus on driving and your cat or dog can become a distraction depending on the circumstances. Safe car trip pet tips include:
Get your pet acclimated to car travel prior to a big trip by taking short drives around town.
Bring necessities for your pet's well-being in the car with you: food, bottled water, toys, a scoop for potty breaks, medication, identifying papers, collar and ID tag (or microchip), leash and harness, etc.
When you stop, don't leave your pet in the car. Take the carrier with you wherever you go or take your pet in on a lead.
Keep pets out of the front seat as they can get on the floor and under your brake pedal.
Put your pet in the carrier or on a leash before opening the door. Anxious pets are likely to bolt when you get out somewhere.
Don't let your dog hang his head out the window; eye injuries can occur this way.
Train, Bus, & Boat Pet Safety
While airlines have policies for traveling with pets, Amtrak trains and Greyhound buses do not (except for service dogs). Some cruises are a little more flexible, so before you buy your ticket for this kind of travel, check the guidelines. Otherwise, the same safe practices for car and air travel apply here.
Take the anxiety out of traveling with pets and make it fun by following safety best-practices. When you're safe and traveling with pets is allowed, there's no reason to leave your four-legged family members at home.
Surround your pets with familiar things while traveling. Don't forget your pet's favorite toy, pillow or blanket and food.
Familiar things reduce anxiety. Wellness Pet Food is dedicated to making sure your pet's emotional, mental, physical, and nutritional needs are met, which is why all of our pet foods are made using natural, quality ingredients.
About This Page
Date:
02/01/2018