The Importance of High Protein Food in Active Pets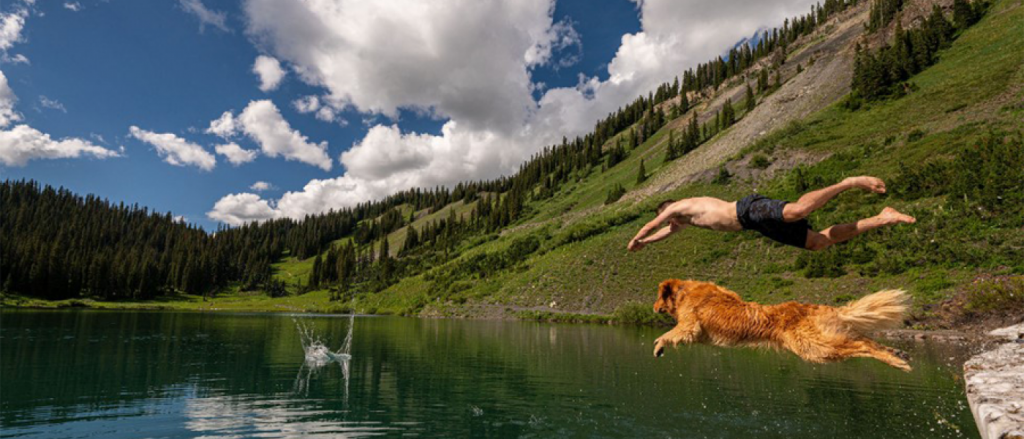 Photo by Andrew Muse
You don't have to be a full-time adventurer in order to want to keep your active pet healthy. An active lifestyle means different things for different pet parents. However, there are some things we can agree on, like how many things there are to consider when choosing a diet for your pet that you'll feel confident about feeding.
What are the best ingredients to feed your pet? What about the flavor options? Then, there's your pet's lifestage, breed size and even unique nutritional restrictions like allergies or medical challenges to consider. It can all start to feel pretty overwhelming. Well, one important place to start when evaluating options is by looking at protein. 
Why is it important to pay attention to protein?
Dietary protein is a nutrient that is vital to every dog and cat's wellbeing.  Essential for growth and for the maintenance of almost all the tissues in their body, protein is highly digestible and naturally supplies all the amino acids necessary for a dog or cat to build hair, skin, muscles, cartilage, tendons and ligaments. And on a molecular level, protein is key to the creation of enzymes that put into motion many metabolic reactions needed for day to day life, the hormones that act as the body's chemical messengers and antibodies that comprise the immune system. Making sure there is enough good protein in your pets' diet is of the upmost importance to ensure they're receiving what they need to truly thrive. 
How to investigate protein in your pet's food
When selecting a diet for your pet, there are certain ways to check if the protein content is where you want it to be:
1. Look at the ingredient list and search for named meat protein such as turkey, chicken or salmon. 
2. Look at the total amount of protein listed in the Guaranteed Analysis on the back of the bag.
3. Aim for protein levels in the mid 30s for dogs, and mid 40s for cats. 
What to expect when switching to a higher protein pet food
Before upgrading your pet to a higher protein food, remember that it's important to slowly transition your pet to their new food over the course of at least 5-7 days in order to avoid digestive upset. And for certain pets with medical conditions, you'll also want to confirm your choice with your veterinarian.
Land on a diet with the right levels of protein for your pet, and you'll soon notice some exciting improvements in their health and Wellness:
Softer, shinier skin and coat within a few weeks' time
Increase in lean muscle mass
Increased energy levels and more playfulness
Healthy digestion
Smaller, firmer stools—less fillers mean less waste.
Of course, it's not enough for a pet food to have just high protein. All Wellness CORE formulas ensure that this important nutrient is perfectly balanced with a moderate level of fat and a reduced amount of carbohydrates to optimize your pet's energy levels. Additionally, we add fresh fruits and veggies for natural sources of vitamins, minerals and antioxidants. 
Making the most of your pet's new-found vitality
Why does Wellness CORE continually strive for perfectly balanced diets that are rich in protein? Pets are an integral part of our families, and we want to give them every advantage possible to live a long, healthful, happy life. That means more rounds of fetch in the backyard, walks around the neighborhood, and more kisses and snuggles at the end of each day. 
How will you celebrate your pet's healthy new leash on life? Maybe you'll even be inspired to get on the trail, becoming more active yourself. The possibilities are endless. 
How do you have fun with your active pet? Share your photos using @wellnesspetfood and #WellnessCORE for a chance to be featured on our website or social media. 
 
About This Page
Date:
20/09/2019