Our Top Picks for Pets Who Love Seafood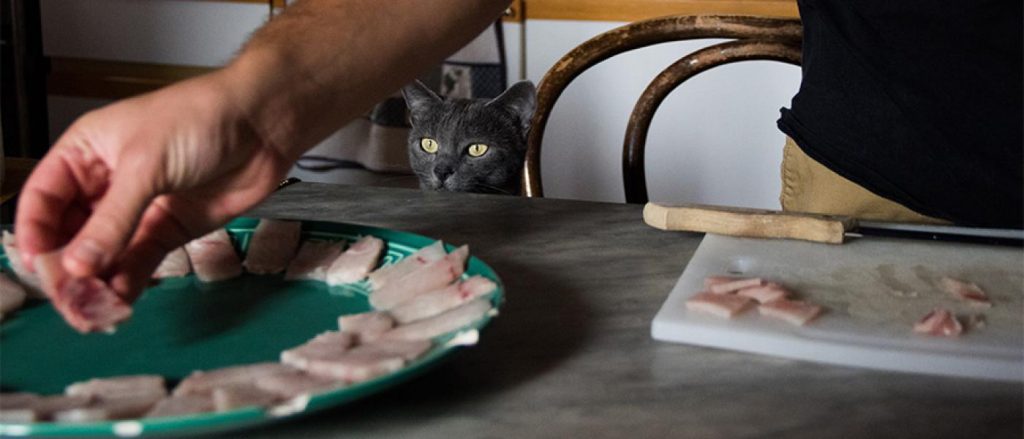 Did you know that October is National Seafood Month? Just like their human counterparts, plenty of pets have a natural affinity for foods that come from the ocean. Not only is seafood delicious to many people and pets, but fish is packed with powerful nutrients that contribute to overall health and wellness. And since some pets have food intolerances to other protein sources, fish proteins offer a welcome alternative for sensitive pets.
Check out some of the benefits of the most common seafood ingredients we use in Wellness recipes:
Salmon:
Salmon oil:

Tuna:

Whitefish:


For Wellness dogs and cats who are seafood aficionados, we've curated some of our most delectable (and healthy) fish-based meals and snacks we recommend spoiling your pet with this month and throughout the year.  
Top Seafood Recipes for Dogs:
Wellness CORE Freeze Dried Treats are made in the U.S.A. from 100% real Salmon. Reward your dog with these grain free, protein packed, freeze dried raw treats! 
Loaded with whitefish, herring meal and salmon meal, CORE Ocean provides the delicious taste of seafood in a high-protein, grain-free formula.
Thick meaty cuts of fish in a rich, delicious gravy mixed with superfoods such as sweet potatoes and broccoli to ensure your dog has the nutrition they need to thrive from the core.
Top Seafood Picks for Cats
Wellness CORE Indoor Salmon & Herring is a grain free, indoor diet for cats that prefer poultry-free recipes.
This protein-rich CORE® Pâté wet cat food contains wholesome ingredients that are free from grains, carrageenan, artificial colors, flavors or preservatives to give your cat the energy it needs to thrive.
Indulge your cat with Wellness® Kittles™ natural, grain-free crunchy cat treats. At only 2 calories per treat, Kittles are the purrfect way to show your kitty love.
What's your pet's favorite seafood recipe? We'd love to hear from you! On Instagram, tag @wellnesspetfood for a chance to be featured on our social communities or website
About This Page
Date:
05/10/2018