New Year's Resolutions You Can Make with Your Pet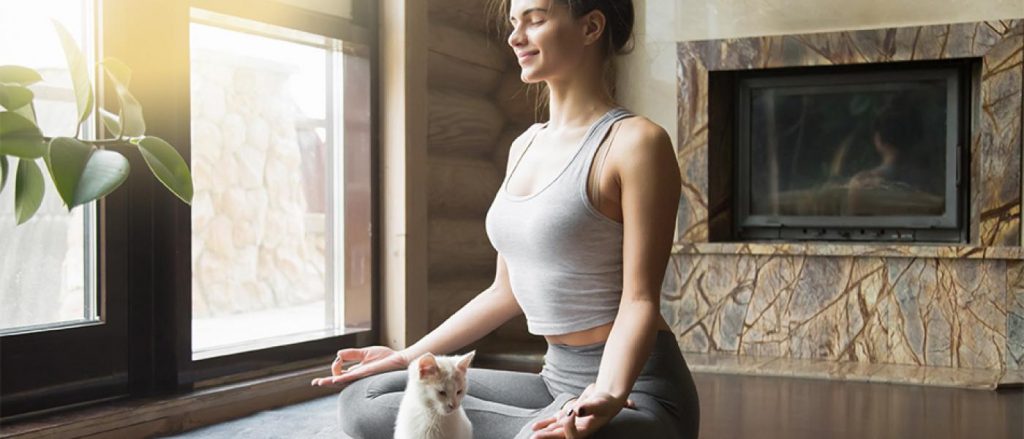 Around this time of year, we often start looking for ways to better ourselves: cutting out bad habits, adding healthier practices, and even adjusting our outlook on life. While the New Year rings in new resolutions for our own lives, the start of a fresh year is an opportunity to make some resolutions to better the lives of your pets as well. Luckily, what's good for you is usually also good for your buddy, and with these suggestions, you'll both be on the road to a longer life and a happier 2015.
Get Moving
When the clock strikes midnight on January first, sure there may be champagne celebrations and general merriment. But for many, this marks the occasion of the start of a new health or fitness regimen. OK, maybe it doesn't start instantly, but there's a reason that gym memberships are added in droves in January. The sad fact, though, is that by March, a good number of those folks have abandoned their good intentions. Studies (and logic) show that if you enjoy your means of exercise, you're far more likely to engage in it regularly. So the real question is, what are your plans for movement this year, and how can you get your dog involved if he or she isn't the most athletic pup?
 
Running and Walking: It's the oldest (and least expensive) way to get moving, and it's easy to incorporate Fido into the routine. All you need is a good pair of shoes and a sturdy leash, and you're ready to roll. For maximum effect, pick up a pedometer to get an accurate snapshot of your progress, and set goals for yourself each week. The longest journey starts with a single step, and before you know it, you'll have logged several miles. Be aware of your pet's status throughout the route. Don't expect a full sprint from a pooch who's been dormant all winter, and know that some dogs may require footwear to protect delicate paws. It's best to consider the weather when preparing for your run!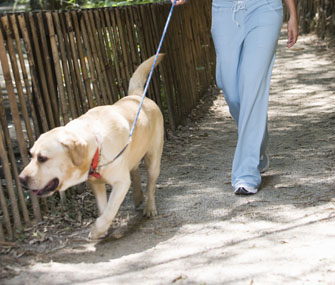 Pet-Friendly Yoga: Yes, this is a thing, (it's actually called Dogya) and thanks to many pet-friendly communities, many yoga studios and community programs offer yoga for you and your canine companions. Of course they aren't going to completely follow the routine, but it is called downward-facing dog for a reason–dogs love to stretch! If nothing else, this gives you a good stretch and strengthening time, while also inviting your buddy to a fun activity outside the house.
Swimming: One minute of swimming is equivalent to four minutes of running for dogs. In addition to it being good exercise, water movement provides excellent benefits for dogs with joint and mobility issues. And swimming is also great for you! Not only does this give quality time for and your pooch, but water itself has been proven time and time again to provide healing for the mood and spirit.
Hey! What's in that Food?


You may have noticed new human health trends popping up which place a heavy focus on ingredients. Many people are equally interested in knowing that they are feeding their pets high-quality, healthy ingredients. Our bodies function based on how we nourish them, so it's plain logic that the better ingredients you eat, the better your body will respond. The same can be true for our pets' diets, and don't you want the best for your whole family?
 
Live-Active Probiotics: A healthy intestinal tract and overall digestive system is imperative for good health, and this is true for both pets and people. Adding probiotics to our diets gives our systems an extra dose of the 'good germs,' which may help strengthen immunity.
Add your Omegas: Fat isn't always a bad thing, especially when we're talking about fatty acids, like Omega 3 and 6. These are essential to cellular function, and promote healthy skin and hair for both you and your pet.
Vitamins and Minerals: Remember as a kid taking a vitamin each day? Bring that habit back by making sure your food has the right vitamins and minerals. If it doesn't add a supplement! In most cases, feeding your pet a high-quality, natural pet food will provide all of the essential vitamins and minerals they need. Certain pets may benefit from added supplements, but it's always best to confirm with your veterinarian first.
Protein: High-protein diets promote health and wellness, adding energy and endurance. Check the ingredients on your grocery list to make sure you are eating enough lean meats, like fish and chicken, and do the same for your pet's food.
Fruits and Veggies: An apple a day keeps the…well, you know. But it's a truth that has stood the test of time. This year, make it a goal to increase your fruit and vegetable intake. Choose carrot sticks and apple slices over chips or candy, and in addition to giving your dog healthy treats, add some fresh foods. You'll be surprised that your pets love the crunchy fun that cold veggies can provide—they won't even know they're eating healthier!
Read the Bag: This is true for your food and your pets. Always read the ingredients and research unfamiliar terms. Some will turn out to be scientific words for everyday ingredients, while others maybe preservatives, additives and fillers. Be informed!
Rest, Peace and General Life-Loving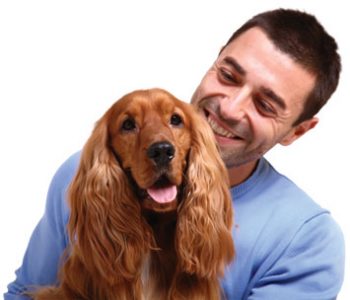 Happy New Year to you, and to your pet! 2015 can be the year you refocus on your whole family's health. Making even small changes can make all the difference in the healthfulness and longevity of your pets and loved ones. And at the end of each day, find time to spend together and rediscover the importance of rest, peace and a general sense of loving the life you live. That makes all the difference.
About This Page
Date:
12/01/2015