National Pet Day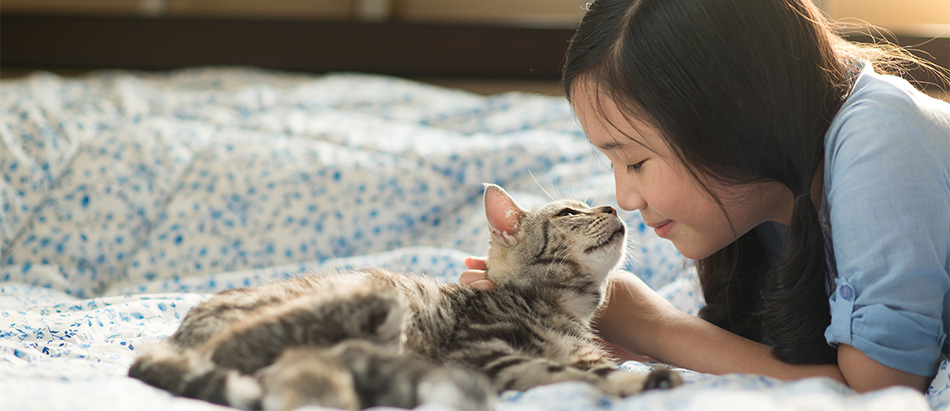 Since 2006, April 11th has been celebrated as National Pet Day. This day was brought about to highlight the unconditional love that pets bring to our lives and also to encourage and raise awareness for animal adoption. There are so many animals around the world who are sitting in shelters, waiting to be given a second chance at life and these same animals have the potential to bring so much light and love into the lives of their owners – anyone who has adopted a shelter animal doesn't need a national day of observance to know that the love of a pet should be celebrated.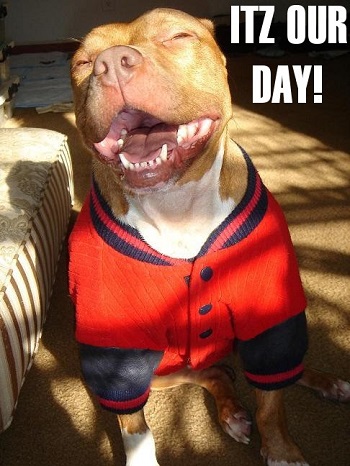 Ways to Celebrate National Pet Day
So, how can you celebrate this national holiday? Well, your pet would probably be happy with just an extra belly rub, but we've got some other ideas that your pet (or future pet) is sure to love!
Throw in an extra daily walk – Going on daily walks is most likely one of your dog's (or cat's) favorite activities, so why not throw in an extra one or maybe even just make today's longer than usual? Your pet is sure to appreciate it!
Did someone say "treat?" – We don't know a pet in the world that doesn't wiggle in excitement when you reach for the treat jar! Surprise your pet with some new tasty treats today.
Plan a play date – This is a great idea for the dog in your life. Dogs love a good romp in the yard with a fellow furry friend and it's also great exercise! Your dog will be pleasantly surprised when Rosco shows up at the front door. "Mom, you shouldn't have!"
Volunteer at a local animal shelter – Do you know how happy you can make a shelter animal just by simply showing up and giving them some love and attention? Bonus points if you call ahead and find out what the current needs are for that shelter – a warm bed goes a long way for an animal.
Stock up on new toys – Has your dog or cat been playing with the same toys for as long as you can remember? Today is a great day to pick up some new toys for your pet – complete with some quality play time!
Schedule a professional photo session – As we all know, our pets won't be by our side forever and having professional photos taken is a great way to capture your pet's personality. These photos will forever be a special keepsake.
Spread the love on social media – One way to inspire others to consider pet adoption is simply to share your story of adoption on social media. A great example of this comes from Alaqua Animal Refuge, an animal shelter located in Florida. Find out how you can join in on the #everyoneneedsabuddy campaign!
Take a trip to the dog park – Trips to the park are probably what dog dreams are made of, so National Dog Day is the perfect day to make your dog's dreams come true. And this also is a great way for your dog to get the exercise that he needs.
Try something new with your pet – Maybe you've always wanted to train your cat to walk on a leash – that's actually a thing! Or maybe you've always wanted to teach your dog to play Frisbee. Whatever it is, today is a great day to learn something new with your pet and strengthen your bond.
Adopt a pet – Bringing a new pet into your home is a decision not to be taken lightly, but if you are in a place where you feel ready for a new pet, why not do it on National Pet Day? It's always a good day to save an animal's life and we can assure you they'll return the favor – every single day.
Happy National Pet Day, everyone! We hope that you and your pet enjoy this day together. Spread the love for your pet and help us to raise awareness about animal adoption!
About This Page
Date:
11/04/2017