Keep Your Pets Safe This July 4th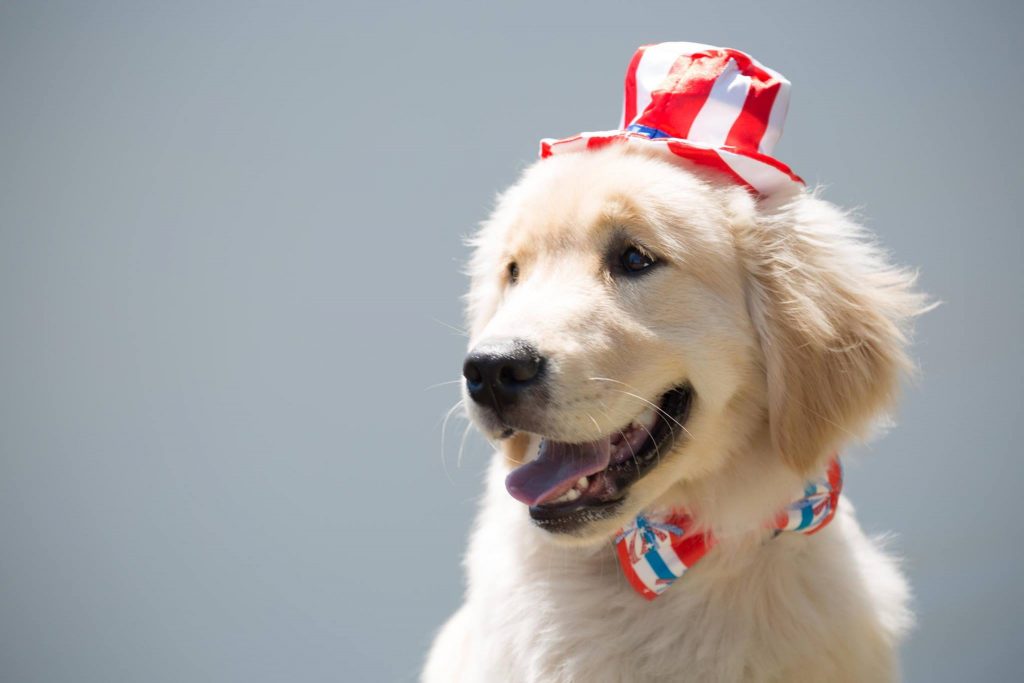 Cookouts, parades, and fireworks are mainstays of July 4th celebrations but they're not so fun for your dogs and cats. Since dogs and cats often panic at loud noises – vacuum cleaners, thunder – it should be no surprise that fireworks won't be fun for them.

Yet, every July 4th, well-meaning pet lovers, take their pups to fireworks celebrations or let their pets run loose at home. Many of these animals panic and run. They'll run through open doors or gates, down the street and get disoriented because of all over town, these mini-explosions are happening.

Imagine the nightmare. Many of these animals will end up at a pet shelter, lost and confused. Sadly, only a small percentage will make it back home.

This year, the holiday is on a Tuesday which means the celebrations are likely to start days early and it's a good idea to think about your pet's safety ahead of time. You might even establish ground rules with your family. 

Dog and Cat Pet Safety Tips

Secure Them
Since you know Fluffy and Max are terrified by fireworks, make sure you have a secure location for them in the evenings. Some animals like their crate, if that's the case, you can put your pet in his or her crate before the fireworks start, put a towel or blanket over the crate for an added feeling of protection, and play some quiet music.

If your pet isn't crate trained, you can put him or her in a bedroom or another room and close the door. If you have a confined, low traffic space, your pet is less likely to get out and more likely to stay relatively calm.

If you have an indoor/outdoor cat, you'll want to make sure kitty is in before the explosive festivities start. A panicked pet isn't always able to find their way home.

Photograph Them
If they DO get lost, make sure you have a current photo so you can post it on social media and make posters for your neighborhood. Now, if you're anything like us, your phone is already filled with cute pics of your pet so you're probably covered in this department.
ID Them

Current ID Tags and microchipping can help reunite you if your pet gets out as long as these are intact and legible. Take a few minutes and look at your pet's tags. Is the address and phone # correct? Can it be read? If not, replace them as soon as possible.

If your pet is microchipped, it's worth checking the database to ensure the address and contact # is correct. If your pet was lost and wound up at a shelter, they'd check for a microchip to locate you. If you're not sure if your pet is microchipped, you can call your veterinarian to see if they have a record of it and which company it's with.

Be Proactive

While you know your dog and cat better than anyone, it's better to take extra precautions during this time of the year. Even the most relaxed dog could bolt through an open gate at the explosion and hiss of fireworks.
You can't blame them. They don't understand.

With a few simple precautions, you can ensure you and your family have a wonderful July 4th holiday – including your furry family members.

How will you celebrate this year?
 
About This Page
Date:
30/06/2017