How to Safely Foster a Pet During Quarantine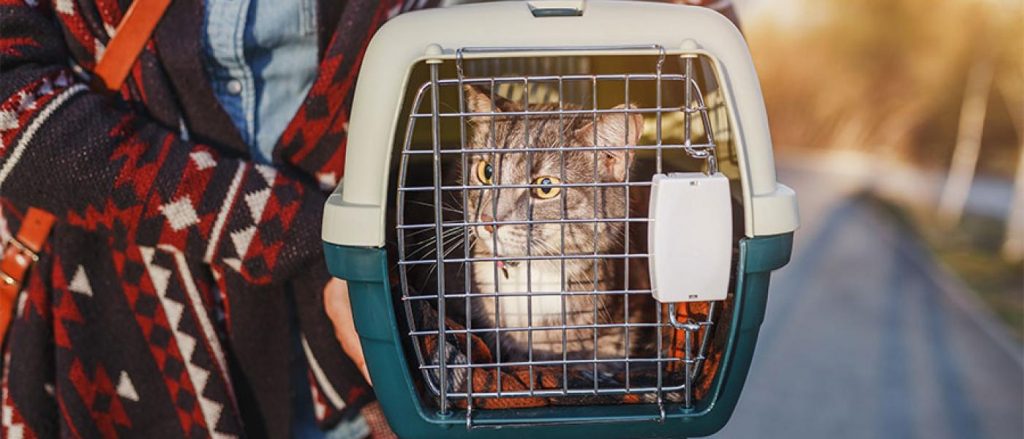 With the impact of the COVID-19 virus came a wave of lockdown orders and voluntary sheltering in place. Staying inside can feel suffocating, especially for those who live alone or suffer from mental health issues/chronic health illnesses, but there is something we can do to bring joy into our daily lives—get a pet! 
Pets have been proven to support their owner's emotional needs, provide purpose and foster stability. Recently, thousands of people have adopted and fostered furry friends across the nation. Shelters are emptying at high rates because people know that pets equal love and support.
Maybe you aren't ready to adopt. A great short-term alternative to adopting is becoming a foster pet parent. Fostering a pet follows the same concept as fostering a child. You will work with a shelter to find a good match and bring home your furry friend for a specific amount of time. The length of stay will depend on various factors, so be sure to work with the shelter to understand the maximum amount of time your pet will stay with you.
Fostering is a win-win. Your furry friend gets out of the shelter, and you have a new companion during a stressful and trying time. If you haven't already and you have the means, consider fostering during this time of need; however, be sure to inquire how long the fostering will last, especially if you know your return to work date. Be open about your time frame and your needs to ensure fostering works well for you.
Starting the Process
When considering fostering during a pandemic where social distancing is the norm, you'll have to get creative when it comes to the fostering process. Speak to the shelters in your area that offer foster programs and work with them to find the best way to safely foster a pet during this time. The goal is to have the least amount of contact with others as possible which means utilizing technology is key. Work with the staff over the phone, file paperwork through email and even conduct video meetings with staff and furry friends when possible.
While this is an exciting time to acquire a furry friend, remember that we are in a state of emergency. Ensure you and the shelter are doing everything you both can to stay safe and healthy. 
Preparing for Your Pet
While you may be able to bring your pet home with limited social interaction, there are a few other things to keep in mind. If you haven't previously owned a pet, you'll need to stock your house with the necessary items. At an essential level, cats will need a litter box with litter and scooper, ample food, and a few toys. For dogs, you will need a leash for walks, food/food bowls and toys for entertainment. If possible, things like pet beds, blankets, and treats are a welcoming nod to new furry roommates, but only seek to acquire these items if you can do so safely.
To obtain your basic pet care package, you have a few options. Often times, shelters have basic care kits which include most or if not all of these essential items. You could ask that these items are put aside and given to you when you pick up your furry friend, and you could pay with your credit card over the phone to ensure limited interaction. 
Bringing Your Pet Home
While becoming a foster pet parent is an exciting milestone, we need to ensure everyone stays safe. When you go to pick up your pet, be sure to follow the correct protocol put in place by your state. Wear a mask, always stay six feet away from others and wash your hands before and after the interaction. Work with your shelter to devise a plan on how they will get your pet and your items to you in a safe way. You could have them load your car, or you could have them place all items outside the shelter where you can drive up and easily place everything in the car yourself.
When you get home, be sure to disinfect all items you bring into your home. Wipe down transport boxes/carriers and all other items purchased from the shelter/stores. You can also give your pet a bath to ensure nothing has been transmitted. When you are finished, be sure to wash your hands and discard/wash your mask. While this placement is only temporary, the loving memories you make will last a lifetime for you and your furry friend.
Fostering a pet at any time is such a monumental moment in a person's and a pet's life. Here at Wellness Pet Food we are committed to making the world a better place for pets everywhere. That's why we started the Wellness Foundation, with a mission that goes beyond nutrition to help pets be #RaisedWithLove. As the Official Pet Food Partner of Best Friends, we are proud to provide natural pet food for the animals they rescue, so they have access to the healthiest nutrition possible. 
About This Page
Date:
05/05/2020