How to Get Involved with Your Local Animal Shelter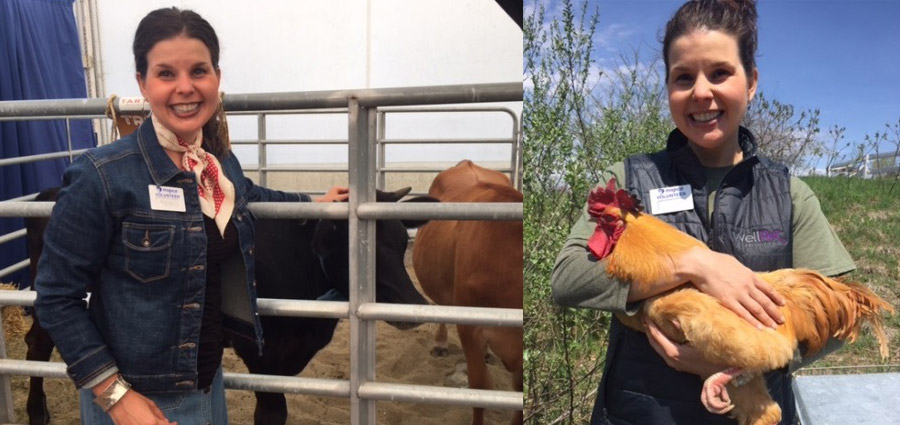 Alicia is responsible for front office operations at WellPet, ensuring excellent customer service to visitors and employees, and is a corporate culture advocate. Here, she talks about her passion for volunteering at pet rescues and shares some helpful tips for those who are interested in helping animals but might not know where to start.
Why do I volunteer?
 Growing up, my family frequented the MSPCA at Nevins Farm in Methuen, MA to make donations of treats and newspapers – with the added benefit of being able to cuddle the animals available for adoption.  For a place that provided me with such joy, it only made sense for me to give back to their shelter.  I now volunteer at 3 local shelters (MSPCA at Nevins Farm, Salem Animal Rescue League and Lowell Humane Society) that provide a welcoming environment to small and large animals alike while they are waiting to find their forever home.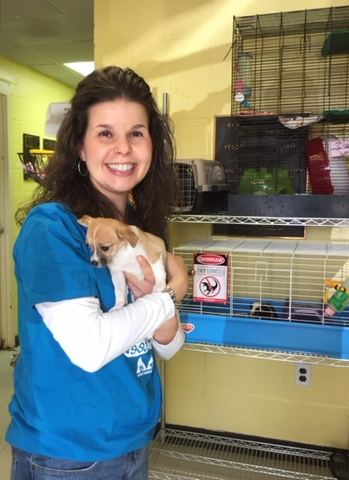 What I do:
I am part of the outreach teams at these three shelters and assist at on-site and community events.  Goals of the outreach teams are to educate the public about the shelters, raise much-needed funds, and to find homes for the animals.   It always brings me happiness to watch someone interact with an animal for the first time and to see them leave the shelter with a new family member. There tends to be a stigma that an animal at a shelter has something "wrong" with it, but there are many reasons why an animal is placed at a shelter including the owner's financial issues, a change in family dynamics, or a move that doesn't allow pets.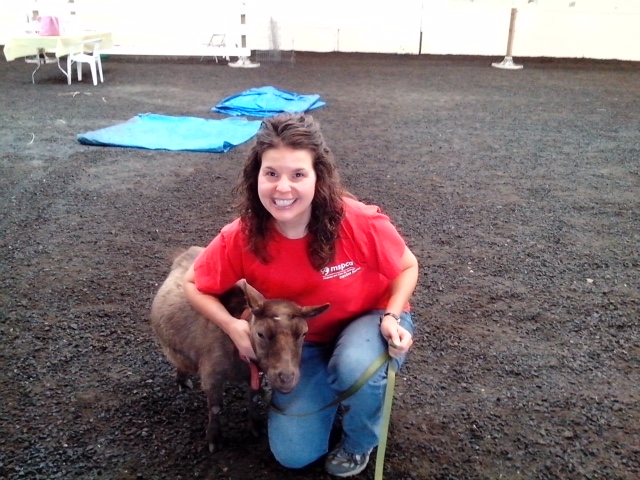 How do you get involved?
Most shelters are actively looking for volunteers! Help is always needed for a wide-range of tasks. From doing laundry to caring for barn animals – the shelter teams are willing to invest the time in properly training volunteers at any skill level.  Volunteers usually go through an application background check, attend orientation and then begin training from a mentor at the facility. There's generally an age requirement for certain tasks, but most shelters will welcome any assistance you can provide. One misconception is that you need abundant free time to volunteer – but shelters are generally willing to work with your schedule and availability to find a fit that works for you. Many shelters offer children's programming as an introduction of how to care for the animals and fundraising opportunities.
WellPet works closely with many animal rescue and shelters throughout the United States. We encourage you to reach out to your local facilities that are looking for volunteers. 
About This Page
Date:
01/05/2018