How to be an Environmentally Conscious Pet Parent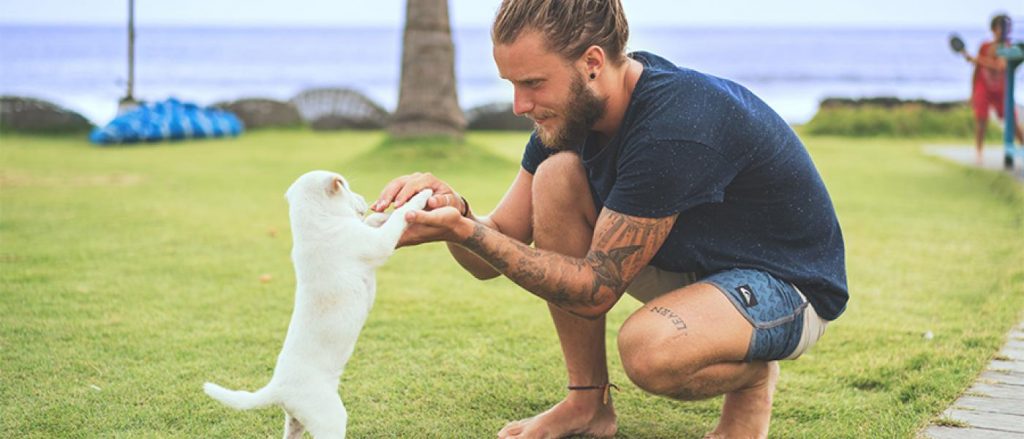 This year marked the earliest occurrence of Earth Overshoot Day, the date when humanity has used up more resources than the planet can renew for the year. Since the day we blew our 'budget' (this year's EOD fell on August 2), humans have essentially been digging ourselves deeper into a deficit with the planet, a finite cradle of resources and the only Earth we have to live on.
What does this have to do with our pets? Animal family members have a significant carbon paw print.
Because domesticated animals are kept (by us, their humans) outside of nature's regenerative, waste-less system, the food they eat and the waste they create is not readily renewed or absorbed. Knowing this, it is up to us to make better choices as pet owners to offset our pets' impacts and make them friendlier to the planet.
Don't overfeed your pet.
One of the most energy intensive things about domesticated dogs and cats is the meat-based diet they like to eat. High-protein nutrition, as opposed to plant-forward fillers, is favored for your pet's optimal health and happiness. But as we know about human-food, it takes more energy and resources to produce animal proteins than plant proteins.
That being said, high-quality, grain-free pet foods are nutrient and calorie dense, so without the fillers you will find that your pet's overall portion size can be smaller with these types of foods. Pets do not have the reasoning to monitor their own food intake, so if we do put more food in front of them than they need, they will eat it. Feeding your pet high-quality food, in the right amount for their breed and body type ensures firmer, smaller stools, preventing unnecessary strain on the earth's resources. Overall, a healthy diet means less trips to the vet, keeping your loved one in shape for as long as possible.
Recycle your pet food packaging.
Plastic is plastic and can be recycled, right? Sadly, the answer is no. Most pet food bags, many of which are entirely made up of plastic, fall into the category of an item that is unrecyclable curbside. Comprised of flexible, multi-layer films, the composition of the bags is a combination of several different plastics, which require separating and processing that your municipal recycler does not have the capability to handle.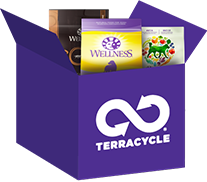 Wellness Natural Pet Food takes responsibility for its plastics packaging and makes it easy for pet owners to recycle it for free with the Wellness Pet Food Recycling Program. Bonus: the more you recycle, the more points you earn in exchange for a cash donation to your favorite pet charity.
Buy less stuff.
Of course, the best thing you can do to reduce waste, whether or not you own a pet, is buy less stuff. With everything from pet food, chew toys and collars available with as little as a click or a tap of the smartphone, spoiling your pet is easy. But the more we buy, the greater the demand for inexpensive, plastic-forward items that are unrecyclable and the more waste that gets produced. Whenever you can, make toys out of things you already have. Many dogs are happy to chew on old stuffed animals, cats love boxes, and if you want to dress up your pet (be it for weather or their next big birthday), grab some old clothes and a friend with sewing skills.
When you do buy things for your furry friends, do it from brands and companies making their products with more environmentally friendly material. Instead of your standard clay litter, for example, opt for a more sustainable litter that is made of things that are biodegradable, such as wheat, corn, walnut shells, dried wood, grass or even recycled newspapers.
You also can help pet shelters and new pet parents reduce their consumption and save money for other expenses by donating your gently used pet items so they don't need to buy new. Toys, leashes, collars, beds and cat towers are all things that animals need, and blankets, wash cloths and other old textiles are great for keeping animals nice and warm while they wait for their new homes.
Our pets are family, so doing right by them and by the planet may seem like a tall order. But when you think about it, their needs are very simple. And believe us: your pets know you love them.
About This Page
Date:
31/10/2017