Flaked Cat Food: Using Textured Wet Foods for Your Picky Kitty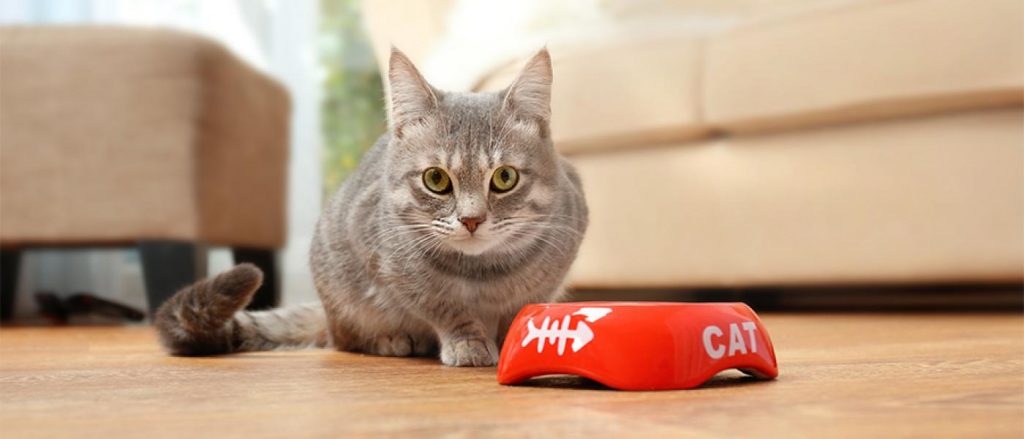 Cats are often labeled picky eaters. In truth, they are not deliberately being difficult; they have very discerning palates! It's how the food feels in their mouths and the ease with which they can pick it up that attracts them to certain textures over others. While pâté texture wet food is popular with cats, flaked and shredded textures are also feline favorites.
What is flaked wet cat food texture like?
Pet nutritionists, the "feline chefs" tasked with creating nutritionally balanced meals that will appeal in both texture and, of course taste, best describe flaked recipes as the protein presented in long, thin, flat "chipped" pieces of varying sizes in a light broth. Flaked wet cat food has a similar texture to a can of tuna in water—imagine how the fish breaks apart as you separate it with a fork. 
What are some natural options for flaked wet cat food?
Our Wellness CORE Signature Selects Flaked Skipjack Tuna & Shrimp and CORE Signature Selects Skipjack Tuna & Salmon are natural, grain-free, protein-rich recipes featuring delicate flakes of seafood in a delicious sauce. Each simple recipe is prepared by hand and packed with taste.
How should you feed a flaked wet cat food?
If your cat is used to eating only wet food, getting your cat to try switching to a flaked recipe is as simple as replacing their current wet food with a flaked option. However, if you usually feed dry food or a combination of wet and dry food, you'll need to consider the total amount of calories your cat is consuming to ensure you are not overfeeding.
Combining Wet & Dry Foods
When combining wet food with dry, decrease the kibble amount to consider the amount of the flaked recipe you are adding to the meal. 
Below is a general recommendation on our flaked recipes on the amount to feed your cat per day based on can size, their weight and whether you are feeding wet food alone or a mix of wet and dry:
Feeding Guidelines: Wellness CORE Signature Selects Flaked Skipjack Tuna & Shrimp and CORE Signature Selects Skipjack Tuna & Salmon
| Can Size | Feeding Alone | Feeding with Dry |
| --- | --- | --- |
| 2.8 oz | About 3 to 3½ cans per 6 – 8 lbs of body weight per day |  Reduce dry by 1/8 cup for every 1 can wet |
| 5.3 oz | About 1½ to 2 cans per 6 – 8 lbs of body weight per day |  Reduce dry by 1/8 cup for every½ can wet |
Keep in mind that every cat is a little different, so optimal feeding amounts may vary with age, size, activity level, breed and environment. Please use feeding guidelines as an initial recommendation and adjust as needed. Always refrigerate the unused portion.
If you are unsure of the correct amounts to feed according to your cat's weight and age, our knowledgeable Consumer Affairs team can help you calculate and customize portion sizes. We're available at 800-225-0904, Monday-Friday, 8 am-5 pm ET.
Customizing the food bowl with a flaked mixer or topper
Another way to try incorporating a flaked texture into your cat's meals is by adding it as a treat, topper or mixer! Wellness CORE Simply Shreds Flaked Wild Salmon & Tuna and Tuna & Shrimp options are complements to your cat's full meal that can be served as a "side dish," or added to your cat's kibble to make it more enticing. Cats are excellent "nose detectives" and know when you are trying to conceal medication in their food. CORE Simply Shreds also work as a great reward for kitty when she's taken her medication to remove any the bitter taste from a pill or liquid.
CORE Simply Shreds come packaged in handy pouches and feature four delicious flavor options of Shredded Boneless Chicken, Shredded Boneless Chicken and Mackerel, Flaked Wild Salmon and Tuna and Flaked Tuna and Shrimp. All are served in a light gravy, are grain-free and contain no fillers. CORE Simply Shreds are a great snack in addition to your cat's regular complete and balanced diet. Remember to feed treats and snacks in moderation.
Consider other wet cat food textures
Apart from flakes and shreds, the Wellness cat food shelf features many other texture options that your cat may enjoy such as pâté, minced and morsels to name a few. Often, it's a matter of testing to see what appeals the most to your favorite feline. Always consider your cat's age and her teeth as dental issues can also govern her choices in terms of what is easier to pick up and eat. For more details on how to find a wet food your cat will love, check out Wet Cat Food Textures Decoded: How a Cat Chooses Her Favorite. 
And keep in mind that Wellness has a Catisfaction Guarantee, so if there is something kitty really doesn't like, you can return it for a refund.
Do you have a cat that enjoys CORE Signature Selects Flaked recipes? Or a kitty that enjoys snacking on CORE Simply Shreds? Please share your photos with us by tagging #wellnesspetfood and @wellnesspetfood for a chance to be featured on our website or social pages!
About This Page
Date:
30/12/2019