Do-It-Yourself Pumpkin Dog Treats Featuring CORE Marrow Roasts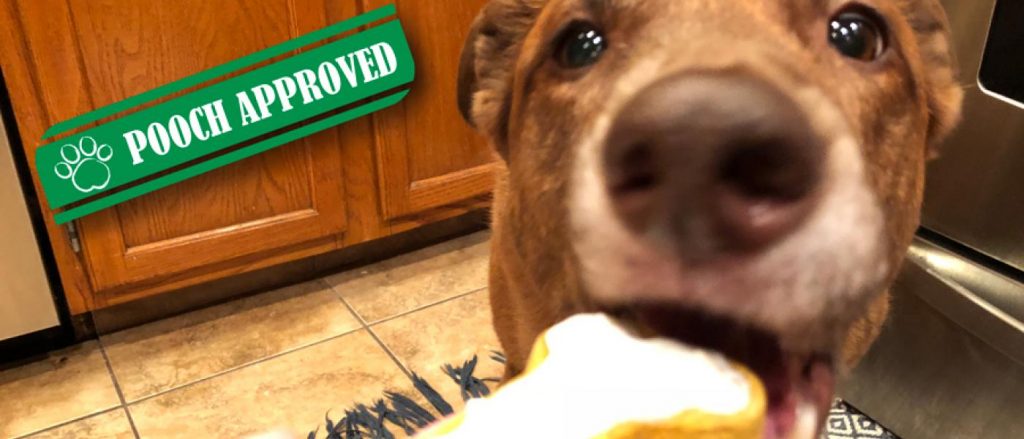 With the holidays are around the corner, seasonal treats are everywhere around us. We know that you're often baking for your human family, so why not bake a special treat for four-legged friends? Check out our fun pumpkin recipe that uses our popular CORE Marrow Roasts. Guaranteed to make your pup lick her lips!
First things first, ingredients:
Biscuits:
1 1/4 cups oat flour*
1 1/4 cups brown rice flour**
1 egg
3/4 cup pumpkin puree
1 8 oz bag Wellness CORE Marrow Roasts, any recipe
Frosting:
6 oz (about 3/4 cup) plain Greek yogurt
2 tbsp natural smooth peanut butter
Equipment needed:
Food processor or blender
Hand or stand mixer
Rolling pin
Cookie cutters
*Oat flour can be made easily by grinding dry oats in a food processor or blender.
**Other flours can be substituted, such as garbanzo bean (chickpea) flour or potato flour.
Directions for Biscuits:
1. Preheat oven to 350°F.
2. Add 1/2 bag Marrow Roasts (about 20 treats) into food processor. Grind on high for 2 minutes or until a powder forms (can be grainy).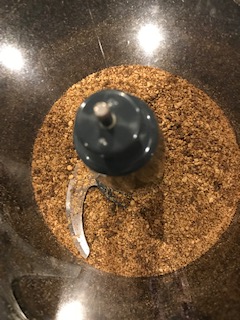 3. Mix Marrow Roasts powder and other dry ingredients in a large bowl to ensure even distribution.
4. Add egg and pumpkin puree and use a hand or stand mixer on low to incorporate ingredients, gradually increasing the speed until a dough forms. The dough needs to be the correct consistency to be rolled out, so add some flour if the dough is too wet and some warm water if it is too dry.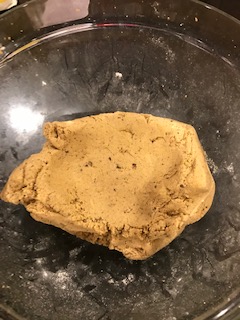 5. Form a flattened disc, then roll out to ¼ inch thickness on a floured surface.
6. Use cookie cutters to cut into shapes then place on a cookie sheet lined with wax paper or a baking mat.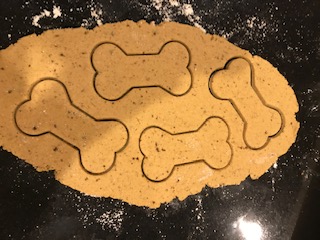 7. Bake at 350°F for about 25 minutes or until biscuits are hard and dry to the touch.
8. Allow biscuits to cool completely on a wire rack before frosting.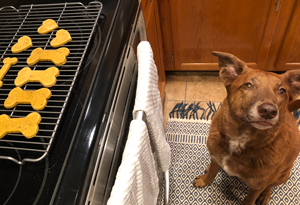 Directions for Frosting:
1. Mix peanut butter to ensure that any oils that have separated in the jar are incorporated. Mix yogurt and peanut butter in a small bowl until uniform. 
2. Use a knife or a piping bag to frost cookies.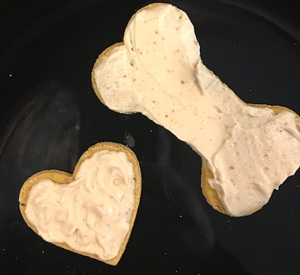 3. Place biscuits in a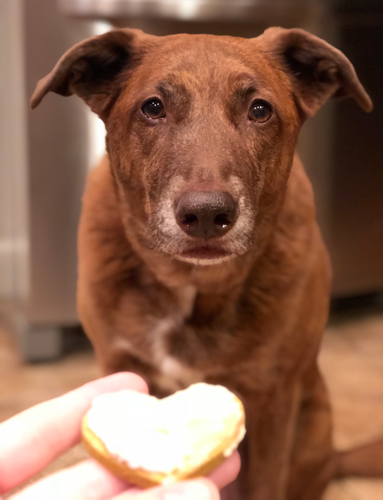 single layer in the fridge, uncovered, for 45 minutes to allow the frosting to harden.
4. Transfer biscuits to an airtight container and store in the fridge for up to one week. Biscuits can also be stored in the freezer for longer shelf life.
Last but not least: ENJOY! 
Share your favorite DIY dog treat recipes by tagging @wellnesspetfood and #wellnesspetfood!
About This Page
Date:
05/11/2018