Create Your Own Custom Pet Treat Tracker – With Video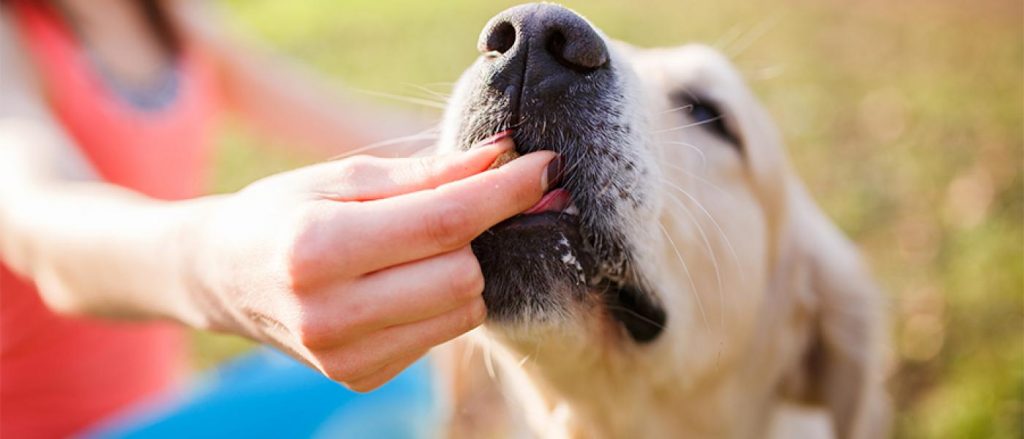 Why Make a Treat Tracker?
The idea of creating a "treat tracker" came about for two very important reasons─ my dogs Zoey and Jack. Aside from feeding my dogs a healthy diet, I've always loved giving them treats. For me giving my pups a treat is not only rewarding to them, but it's rewarding to me as their pet parent. Treating helps me feel more connected and bonded to them.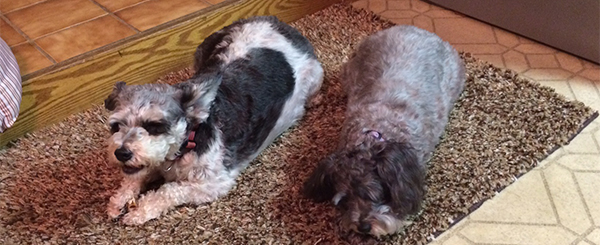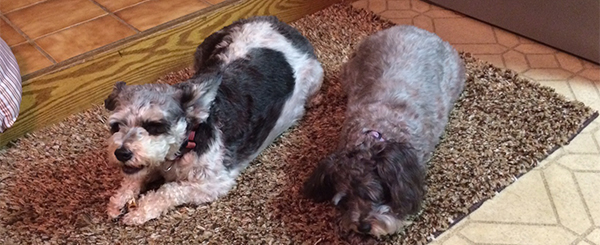 But, as Zoey and Jack have aged, their bodies have changed. Both of my dogs are now seniors and their activity levels have begun to slow a little along with their metabolisms. Zoey started to put on some weight and Jack became diabetic. Having these changing health concerns caused me to take a step back and look at what I needed to do to ensure both of my dogs stayed healthy. I started to monitor and track how many times each day I was giving a treat, and it was pretty eye opening for me. Doing this helped me adjust the amount of treats I was giving them.
For Jack, insulin is now a part of his daily life, along with a regimented feeding schedule. He can still have treats, but I need to be thoughtful of when and how many he gets to help ensure his blood sugar remains stabilized. For Zoey, I have added more "play time" and exercise into her daily routine and I closely monitor how many treats she is getting each day and week. Since each dog has different health needs, they have their own treat tracker jars which have really helped me get their health back on track. The jars are also a great way for me to ensure other family members are aware of how many treats each dog is getting to ensure they are not getting an excessive amount.  
With this new tracking Jack has been doing great and has remained his fun-loving self, and Zoey has maintained a healthy weight and loves all the extra play time!
Check out our step-by-step video, then keep reading for more detailed instructions & ideas on alternate ways to use your custom treat jar!
What You'll Need / Supplies:
Jar/Canister
Chalk Labels
Chalk Marker or Chalk
Metallic Marker
Your Pet's Favorite Wellness Treats
Ribbon (Optional)
Instructions:
Step 1:
Choose a Chalk Label size that best fits the size of the Jar you will be using
Step 2:
Determine where you want to place the Chalk Label
Step 3: 
Peel and Stick the Chalk Label in the desired location
Step 4:
Use the Metallic Marker to customize your jar with your pet's name or with paw prints or other desired designs.  We labeled our jar with "Treat Tracker"
Step 5:
Use the Chalk Marker or Chalk to write on the chalk label and customize your treat jar.  We labeled our jar with the day of the week and are using to track how many treats we are giving our pup each day.  This will help track calories, and let other family members know how much we are all treating.
Step 6: 
Fill the jar with your pet's favorite Wellness Treats.  We used Wellness CORE Pure Rewards.
Step 7: (Optional)
Use the ribbon to add a custom touch around the lid of the jar.
Make sure jar stays tightly closed for freshness!
Ideas for the Chalk Label:
"Treat Tracker" to help keep track of how many treats your pet is getting each day
"Activity Tracker" to keep track of how many times your pet did certain activities or tricks each day
"Daily Reminder" to keep track of any important upcoming appointments for your pet
"Helpful Tips" for your pet sitter or dog walker
About This Page
Date:
08/01/2018