Cooking with Koda: Sweet Potato Cookies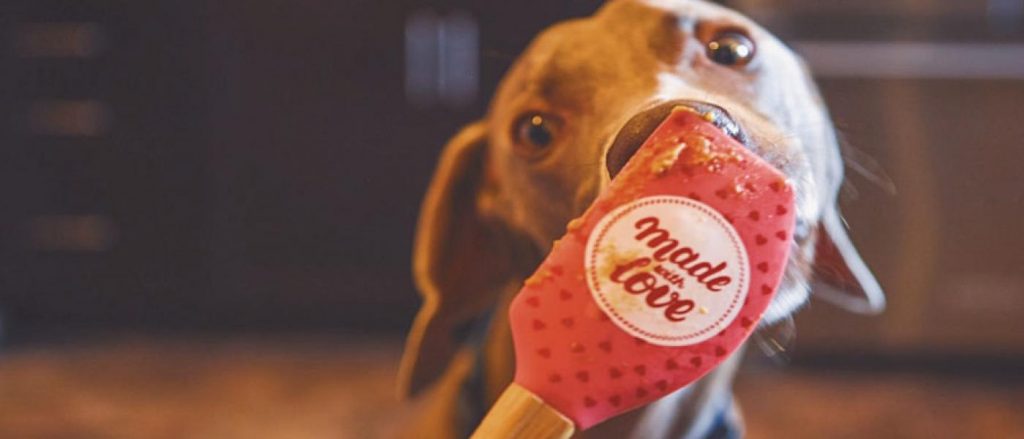 Since moving back home to the Pacific Northwest, Koda has had to learn what it's like to not be the only puppy in the house. To remind him how much we love him, we like to surprise him with these delicious homemade treats, stuffed with his favorite Wellness pet food snacks!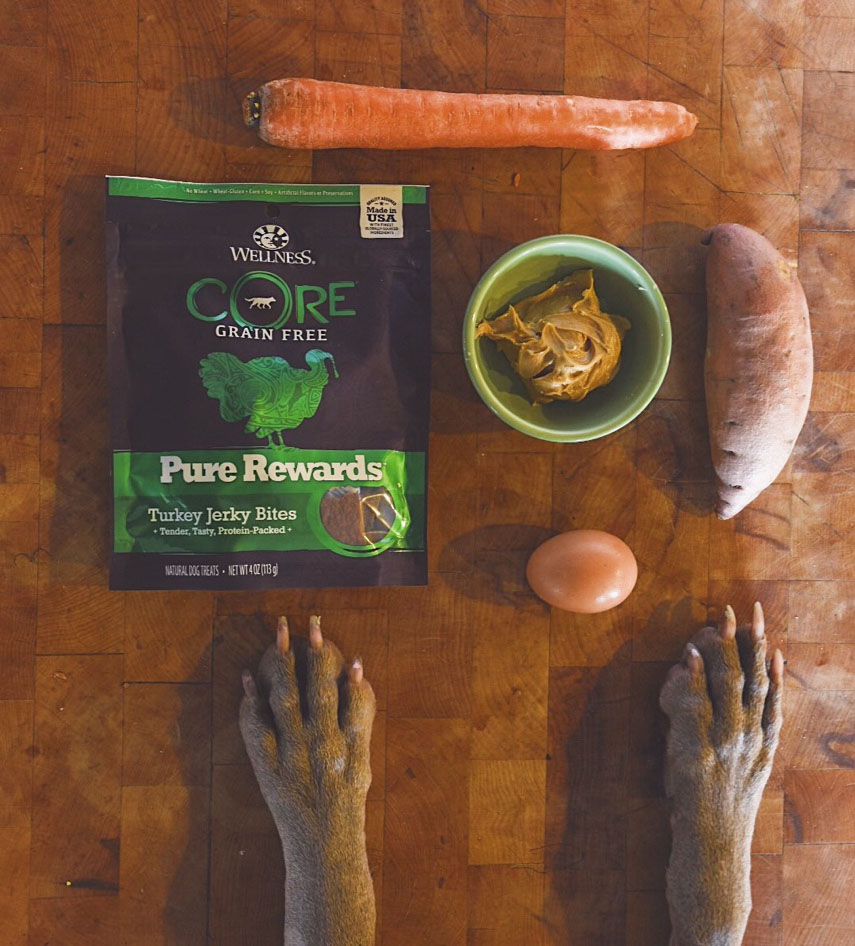 Ingredients
Each of the ingredients in these treats were specially chosen for their benefits to dogs. Sweet potatoes are great for your pup's digestive health because they're high in fiber. They're also low in fat and contain vitamin B6, vitamin C, and manganese.
Sweet potatoes are rich in beta-carotene, a powerful antioxidant. Beta-carotene converts to Vitamin A in your dog's body, which is essential for good vision, growth, and muscle strength. 
 
Carrots support good dental health in dogs, contain vitamin A, high in fiber, and they promote good eyesight. 
Eggs are a great source of protein and healthy fats. They are also great for your dog's digestive health. 
Peanut butter could be optional in this recipe, but it's one of Koda's favorite treats, so I like to spoil him with a couple scoops of natural peanut butter.
Let's get started
These "cookies" are super simple and easy to whip-up. You can do everything in one bowl for easy clean up and they can be customized to fit your pup's needs or preferences. 
Koda literally couldn't wait for these treats to come out of the oven, we caught him licking the bowl or stealing bites off the tray.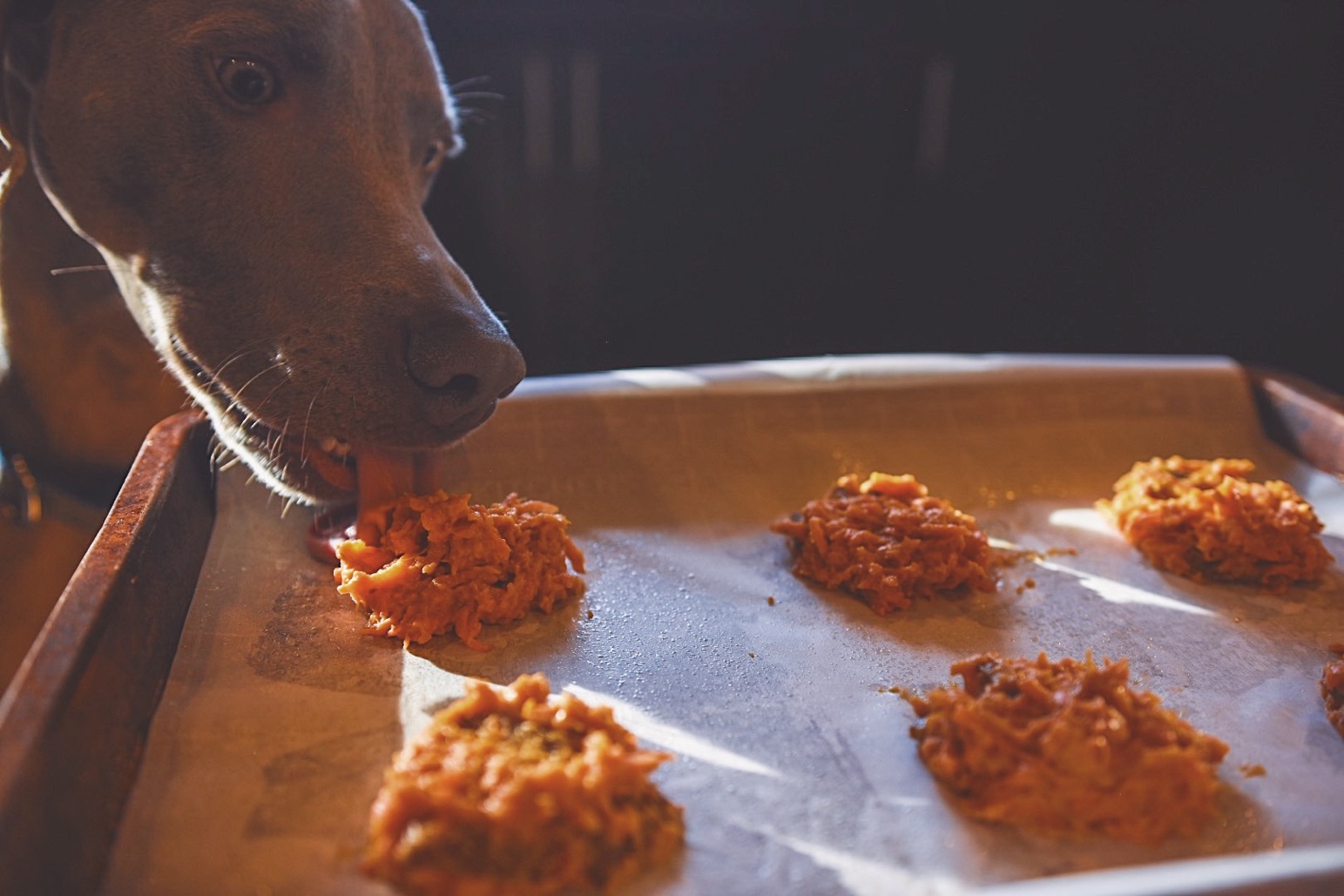 What You'll Need
1 Sweet Potato
1 Grated Carrot
1 Egg
2Tb Peanut Butter
CORE Pure Rewards Turkey Jerky Bites ( or your pup's favorite Wellness Treats)
Parchment paper
Directions
Preheat oven to 375°
Peel, cook, and mash a sweet potato. 
Shred a carrot using a grater, pre-shredded carrot could work too. Squeeze the shredded carrot in a kitchen towel to remove some of the moisture.
Add the carrot to the mashed sweet potato. Add the egg and peanut butter and mix to combine. 
Fold in a handful of Wellness Pet Food treats.
Line a cookie sheet with parchment paper and spoon batter into 1 inch "haystacks." No need to leave much room in between each cookie as they will not spread.
Bake until golden brown, about 15-20 minutes. Let cool and enjoy!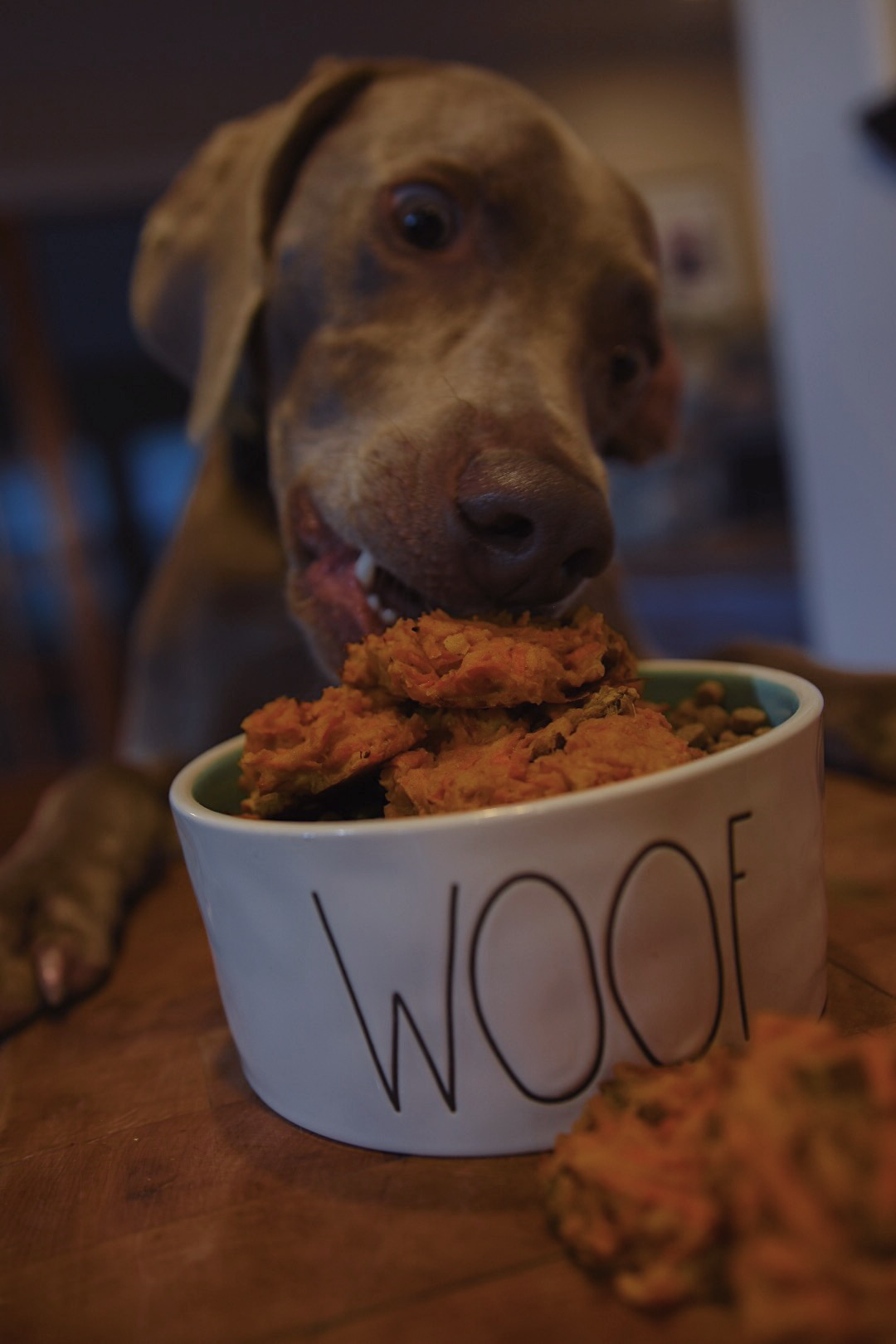 About This Page
Date:
05/05/2019