5 Ways to Make Outdoor Excursions with Your Pet More Eco-Friendly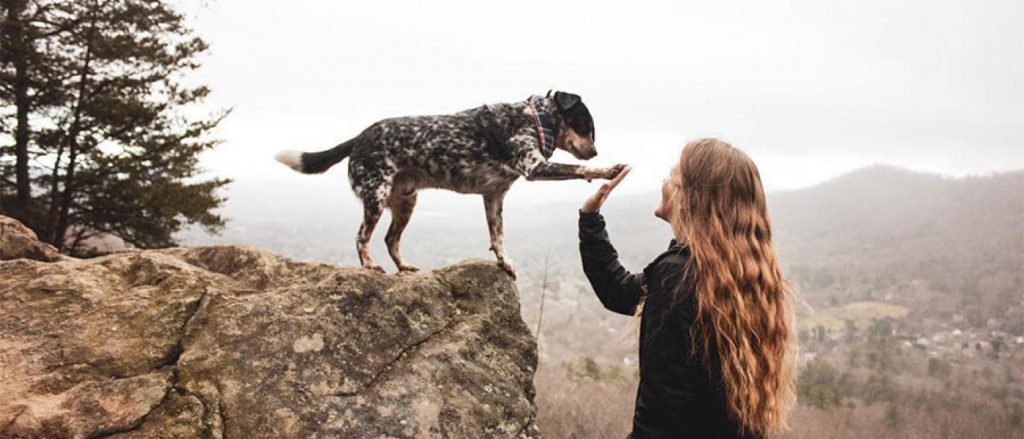 Everyone enjoys a fun day out with their pet, especially when the weather is nice. While you are out enjoying nature with your furry friend, wouldn't it be nice to make those play dates more eco-friendly? 
To help, we've compiled a list of five tips to help make sure you and your pet have fun while keeping the planet beautiful.
1. Keep a to-go water bowl
Outings with your pet can be a day-long adventure, and with all the fun, you both need to stay hydrated. There are quite a few single-use and disposable options for plastic food and water bowls. However, make the choice to bring along a durable, reusable vessel to keep pets rejuvenated on the go. 
A portable water bottle you can drink from and use to pour into a reusable dog bowl, like the Kurgo Splash Free Wander Dog Bowl, does double duty on the durables front. Keep a bag that's easy to carry and clean so a heavier reusable plastic or metal bowl doesn't weigh you down or discourage you from bringing it on your next walk. If being weighed down is a concern, there are many light, foldable containers in the market for pet accessories.
2. Break away from plastic grocery bag waste
While the jury's out on biodegradable and plant-based plastics being "eco-friendly," many experts today are optimistic about compostable plastic bags. Plastic bags for pet waste, like most plastic bags on the market today, take years and years to degrade. Multiply that with the number of times you take your pal out for a walk, and you're looking at piles of plastic.
More likely to break down than conventional plastics, biodegradable poop bags have been found to be quite hardy and less prone to breakage than you'd think. These BioDOGradable bags are an affordable place to start. 
3. Don't buy – DIY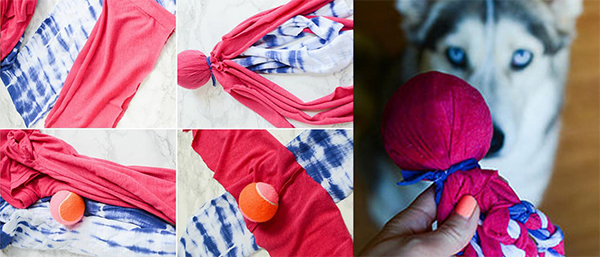 We love our pets like family, so when it comes to showing our affection, it's easy to give in to the desire to spoil them with toys and treats from the store for outdoor play. Many pet toys today claim to be environmentally friendly, be made from sustainably sourced material, or free from potentially harmful synthetics. However, the most eco-friendly products are the ones you didn't have to buy.
Spend time and creativity, instead of your money, on getting crafty with empty Wellness pet food packaging and common items found around the house to fashion upcycled DIY toys and accessories for your pet.
4. Ditch leather and go plant-based
Of course, there are some things one would rather buy to ensure our pets are safe, happy and healthy when frolicking in the environment, and a sturdy, comfortable collar or leash may be one of them. Instead of leather, which is expensive both monetarily and ecologically, try leads made of nature's underdog material: hemp.
As far as product lifespan goes, hemp is one of the most durable and sustainable natural fibers on the planet. Hemp also works for dogs that have sensitive skin and allergies, because the material is hypoallergenic. Here are some options for other vegan collars for your pet.
5. Choose pet foods and treats in recyclable packaging
Same as packing a reserve of trail mix, fresh fruit, and energy chews for yourself, bringing your choice of healthy pet foods and treats keeps the adventure going in the great outdoors. Keep garbage off the trail and out of landfills by choosing pet food brands that are either packaged in highly recyclable glass or aluminum, or hosts programs that accepts the packaging that isn't accepted curbside.
Wellness Natural Pet Food takes responsibility for its plastics packaging and makes it easy for pet owners to recycle it for free with the Wellness Pet Food Recycling Program. As of Earth Month 2019, all of Wellness' plastic packaging, including Wellness CORE and Wellness pouches for dogs and cats are now accepted through the program! Bonus: the more you recycle, the more points you earn in exchange for a cash donation to your favorite environmental charity.
About This Page
Date:
07/04/2019