5 Ways to Celebrate Earth Day with Your Pets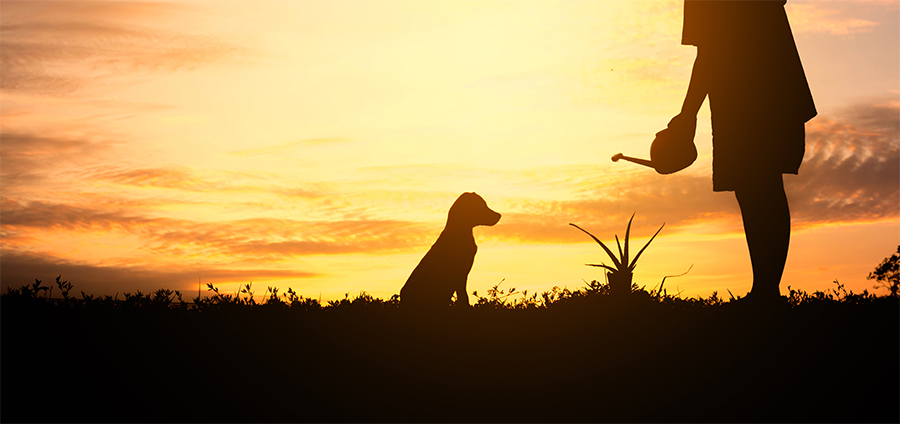 Earth Day Tips provided by Wellness Natural Pet Food Partner, TerraCycle.TerraCycle is an innovative recycling company that has become a global leader in recycling hard-to-recycle waste. Wellness Natural Pet Food is the first U.S.-based pet food brand to make its packaging nationally recyclable through a partnership with TerraCycle. So far, the partnership has resulted in 70,000 pet food bags diverted from landfills.
Each year on April 22 the world celebrates Earth Day, a tradition started in 1970 to honor the Earth. During this annual event, people plant trees, take nature walks, host and attend festivals and partake in other activities geared towards raising awareness and support for environmental protection. 
For pet owners, making an effort to improve the health of the earth on this day (and year-round) is easier than ever. 
Here are five ways pet-owners can not only reduce their impacts, but make a positive contribution this Earth Day, and beyond.
Choose biodegradable waste bags:
If you take your pet for a walk (and you're a responsible pet owner), it is likely that you are carrying a roll of 'baggies' to curb your pet and properly dispose of their waste. While your neighbors applaud you, these plastic bags contribute to landfills and take around 400 years to break down. Thankfully, biodegradable and compostable versions of these bags are now available at most grocery and pet stores.
Recycle pet food containers: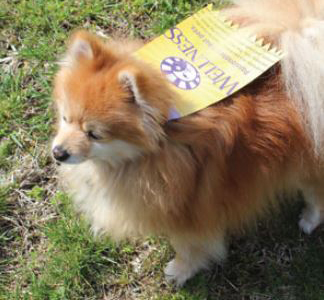 People-food packaging will sometimes bear information on their label signifying whether or not it can be recycled curbside; many pet food containers have this messaging, as well. When possible, buy pet food packaged in containers that can be recycled. Aluminum cans and rigid plastic containers are recyclable through many curbside programs, and all Wellness dry food flexible plastic packaging  can be easily recycled through its free TerraCycle program.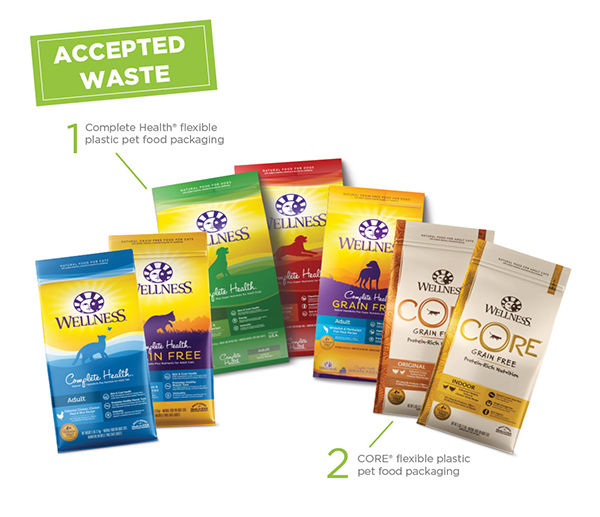 Donate to shelters:
Do you have old towels, sheets, pillows and cases, or worn-out clothes you've been meaning to get rid of? There are millions of shelter pets around the country that could use these items in their kennels. Plus, many pet shelters and adoption centers are non-profit and appreciate these donations to help clean and care for the animals. It's a win-win: you keep these items out of landfills and make someone's future buddy's day.
Plant a plant:
Many people celebrate Earth Day by planting a tree. Carry on this tradition by planting pet-friendly plants in your yard. Perhaps your cat would like a catnip plant. Parsley is great for dogs (and humans!) to eat, as are carrots. If space is limited (or you just prefer the ready-made variety), check out Wellness Treats that have these same natural ingredients. 
Get out in nature: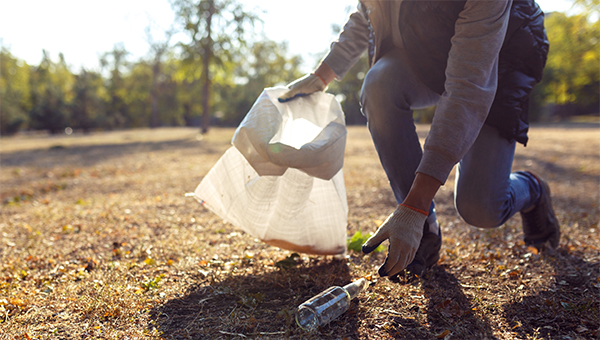 The easiest way to commemorate Earth Day? Just get out in nature, and take your furry companions with you! Skip the car ride (and carbon emissions) by leashing up. And while you're out there in the fresh air, make a special effort to clean up while you're visiting. Heading to the beach or woods? Pick up trash you see on the trail. It only takes a few extra moments to do this kind of good deed for the Earth, and you might be surprised to find that others might see your efforts and be inspired to do a cleanup of their own.
About This Page
Date:
20/04/2018