10 Valentine's Day Gifts for Pet Lovers

Valentine's Day is right around the corner, and you want to get your special someone a gift that shows just how much you understand what makes their heart sing—their pet. There is no better gift for a cat or dog lover than one that allows them to show off how much they love their pet. That's why we made a list of 10 Valentine's Day gifts for pet lovers that are as unique as their beloved pet.
Custom dog or cat socks by MyPhotoSocks.com is such a doggone cute idea. Available in an array of attractive colors, custom dog or cat socks allow you to upload a photo of your paramour's pet and have the image of their head printed all over the sock amidst lightning bolts, dog bones, fishbones or other fun designs. These make a great gift because they're not only personal and thoughtful, they're also comfortable.
For the altruistic dog lover who happens to be an environmentalist, rescued wine candles hit all the right notes. These handcrafted all-natural American soy wax candles are made from recycled wine bottles and feature wine-inspired scents. Even better, 10% of Rescued Wine's annual profits go toward animal rescue organizations across the nation.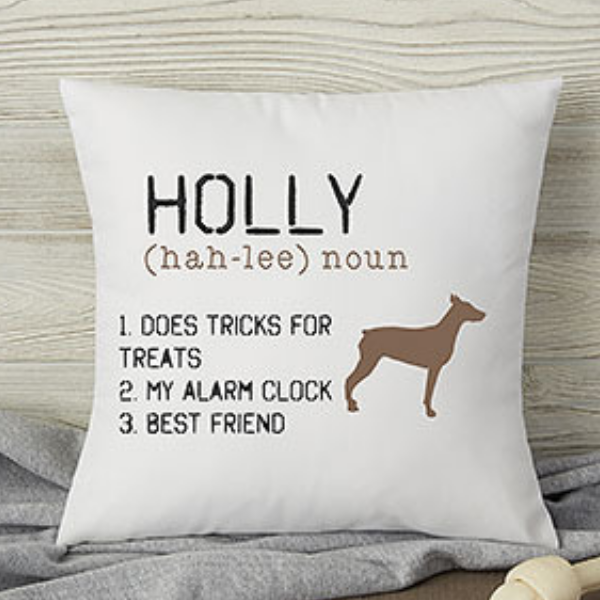 A stylish, customizable throw pillow that allows you to define your love's dog's unique attributes is not only personal, it also encourages cuddling on the couch with the dog, and you of course. The pillow is available in five colors guaranteed to match any décor (and dog).

Made by CreateBrightly, custom stemless wine glasses feature a permanent, dishwasher-safe etched photo of your favorite person's pet. If you order two, you can grow closer while enjoying a glass of wine and sharing your favorite pet memories this Valentine's Day.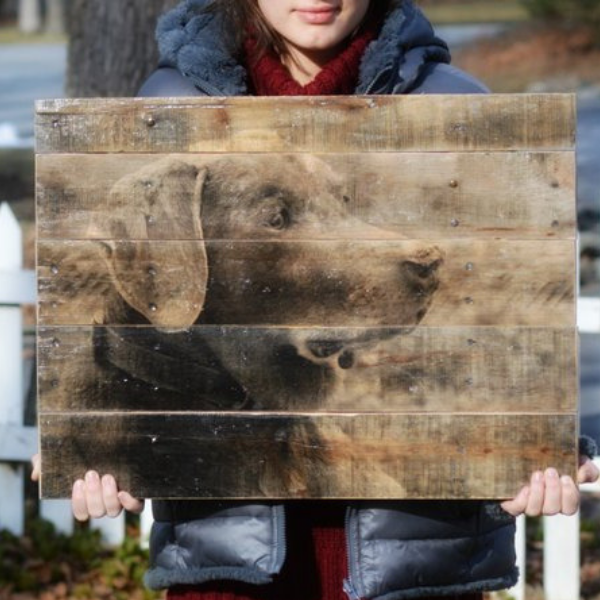 While there are many talented artists creating custom pet photos, these works by Starlightwoods on reclaimed wood are natural and elegant and complement any décor.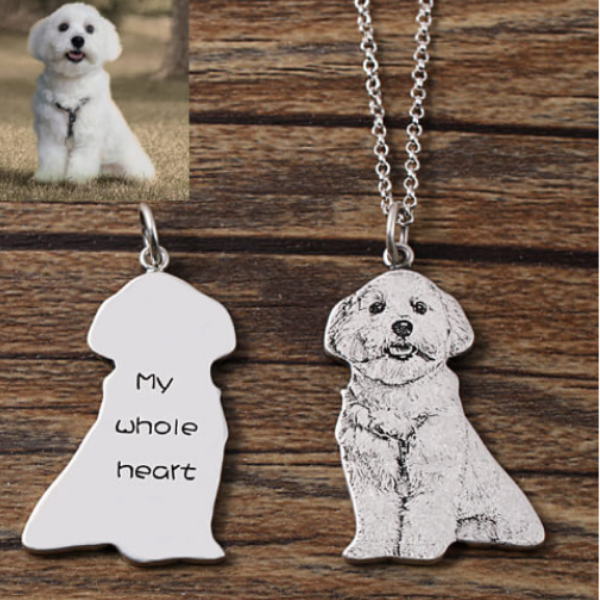 Jewelry isn't a cliché gift when it's something unique and one-of-a-kind, like a sterling silver necklace in the image of your favorite person's pet. A message engraved on the back makes this gift extra charming.
Since your Valentine's pet no doubt has the key to their heart, it's only fitting that they have an elegant sterling silver keychain bearing their pet's likeness on the front and a special message from you on the back.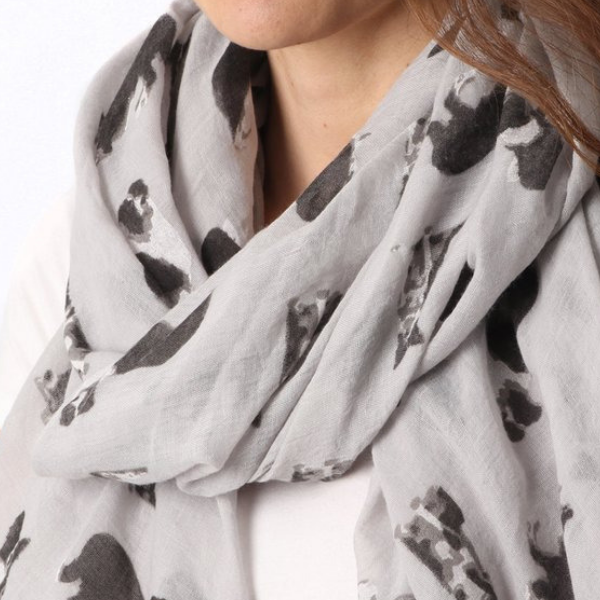 Fashionable pet lovers will not be able to resist a soft, stylish handmade scarf from Aurora Grace Design. The scarves come in multiple colors and patterns. They're sure to keep your Valentine warm all season long.
You'll be on that special someone's mind year-round when you give them a Yeti cup engraved with their pet's picture and name. Every time they sip their coffee on cool morning walks, they'll remember how much you care about them and their pet.
Though nothing is surely sweeter than your sweetie (or their pet), this bouquet of "Home is Where the Dog Is" cookies comes close. Available in bouquets of 5, 7, 9 or 12 cookies, this tasty shareable treat allows you to include a custom message (may we suggest "Bone" Appetit?).

If you're looking for a gift that speaks the language of love to your or your special person's pet(s), then try surprising them with a new, natural pet food or treat from Wellness Pet Food. Wellness recipes are as healthy as they are delicious.
About This Page
Date:
04/02/2019