10 Things to Enjoy with Your Pets if You're Home This Weekend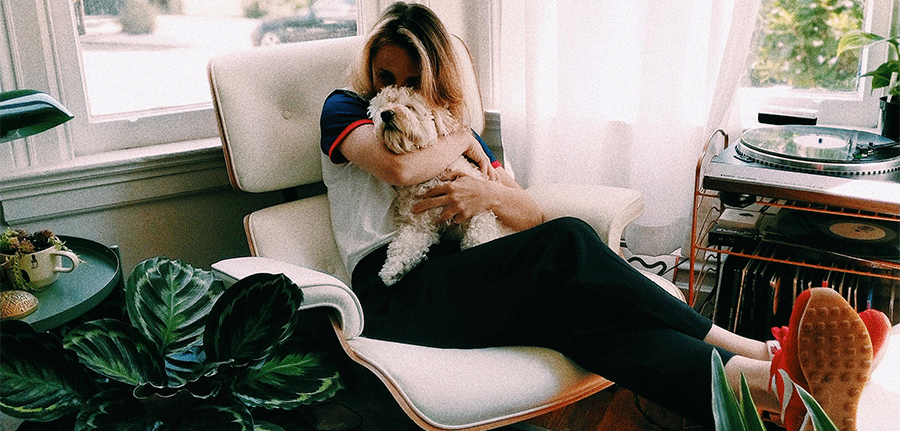 After a week of unsettling and uncertain news, if you're home this weekend and practicing social distancing, the good news is your pets will be right by your side. 
These suggestions for things to do at home are great for when you have some extra time with your dog or cat:
1. Extra snuggle time:
Take advantage of some down time and curl up with your pup or kitty to watch a good movie. Your pet's affection will help lower your blood pressure, and they'll love the extra attention. 
2. Some fresh air:
If the weather is nice, head out to your porch, deck or yard and spend some time with your dog soaking up the rays. Do you have an enclosure for your cat so they can get some fresh air? If going outside isn't a good option, you can always open the windows and let the kitty go bird watching.
3. Take a walk:
Even if it's just a few times around the block, get moving with your pup to help boost your mood, relieve stress and keep your dog healthy and active.
4. Have your pet "help" as you work on a hobby:
If you're planning on using your extra at-home time to pick up a hobby like reading, painting, crafts or practicing an instrument, your pet will be the perfect companion and "spotter." Pets love to help us by staying close and keeping us company.
5. Playtime:
Break out the feather toy and get a few laughs as you help your cat get out their extra energy. Spill a few of your pup's favorite squeaky toys on the floor and watch as goofiness ensues. Your pets will have loads of fun and stay active.
6. Treats: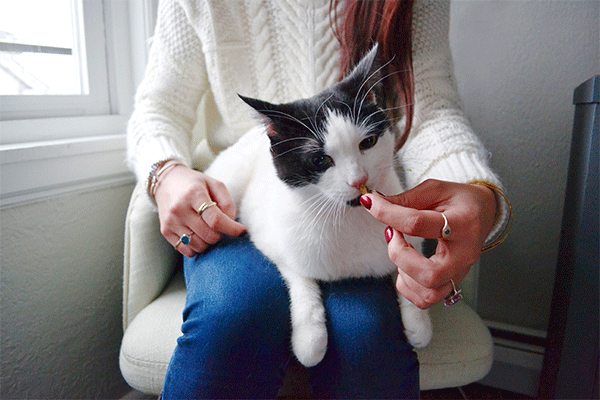 At a time like this, we could all use a few extra treats. While you're enjoying a snack, give your pup a yummy, long-lasting dental health chew like WHIMZEES for a healthy way to keep them occupied. And for the felines, Wellness Kittles are a perfect low-calorie, high delicious factor treat that they will come running for. 
7. Exercise:
Head outside to play some fetch in the backyard with your dog, and then later they'll sit next to you (and maybe get in your way) when you try to get a workout in.
8. Organize their things:
It may not sound like much fun at first, but organizing and doing a deep clean of your pets toys, accessories and medications will help keep the home clean and you may even discover something you didn't know you had. Set aside any items you plan to donate to your local pet shelter in the future.
9. Clean their spaces: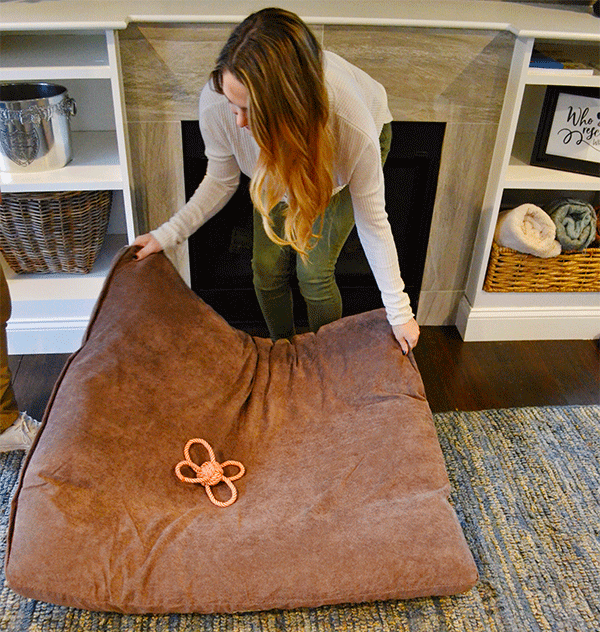 Not just a chore—you'll see the positive results of your effort in cleaning the crate, bed, food bowls and eating area when your dog or cat comfortably settle into their space and relax (although you'll be tempted to call them back to the couch to cuddle).
10. More snuggle time:
If you're staying home for an extended period of time, there will be plenty of opportunities for you and your pets to snuggle up, hang out and slow down. 
Enjoy this time to fully appreciate your pets and the close bond you have with each other. 
What are you and your pets doing at home this weekend? Tag your photos @wellnesspetfood to share.
About This Page
Date:
14/03/2020