8 Top Photography Tips for Pet Photo Challenges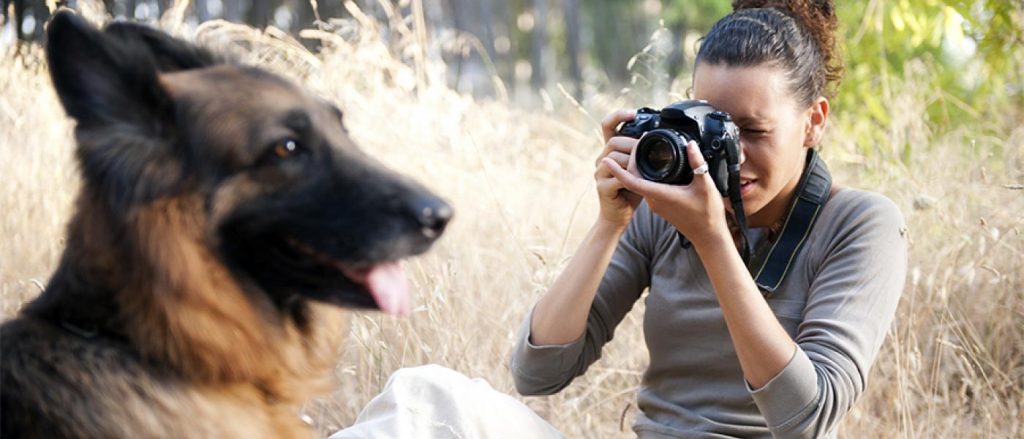 With the increase in social media accounts just for pets, and fun social media photographic and video challenges, cats and dogs are turning into internet sensations. Whether you are planning to join in the fun, or simply want to take some great pix for the family photo album, here are some photographic tips to capture some memorable entertainment.Before you start, be sure to stock up on treats in order to offer tasty rewards for their efforts!
1. Action Ready
Smart phones have very sophisticated built-in photographic, editing and enhancement features. So, it's very easy to always be camera ready to capture funny pet antics and then crop and re-touch before posting. Knowing your phone's settings from portrait to panorama and its basic lighting features are a good place to start.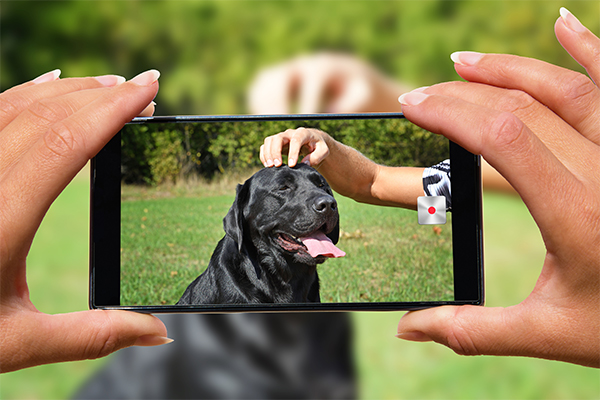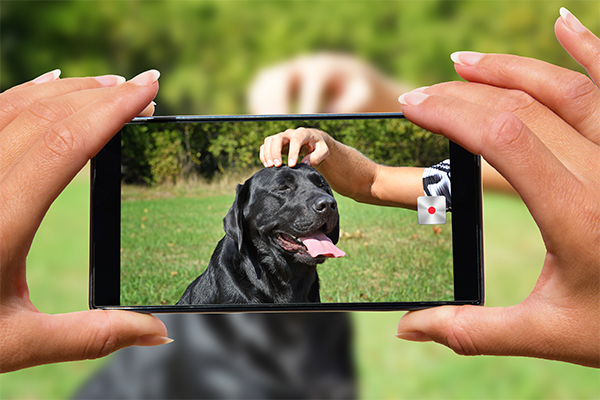 2. Backgrounds That Can Enhance
If you're planning a photo session with your dog or cat, keep the area clear of clutter. And, if you planning to introduce a background material or throw, choose something that will show off your pet's fur coloring to its best advantage. If possible, "dress up" a favorite snooze place where you pet is comfortable instead of trying to entice them over to less familiar area of your home.
3. Getting Creative from the Ground Up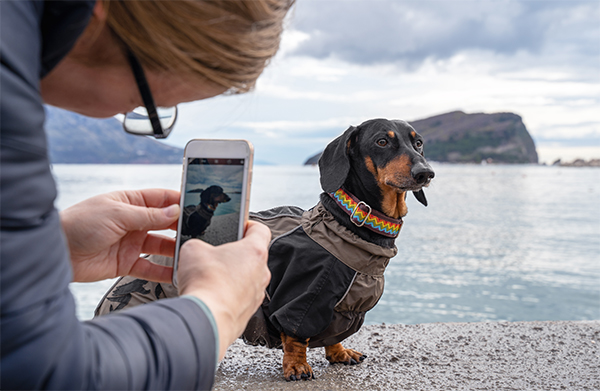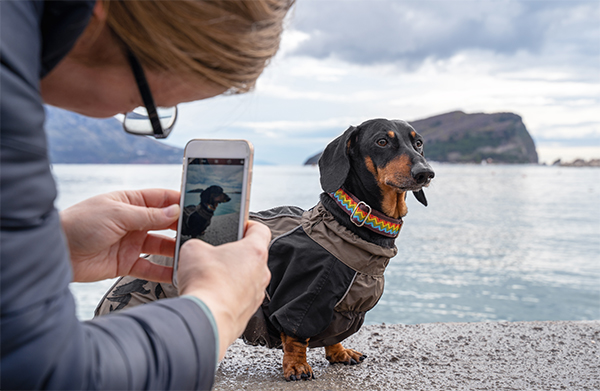 Get down to your fur kid's level, even if it means lying down on the ground. This is a great way to also learn about your pet's world from their perspective. Even if your pooch or feline isn't looking directly at the lens just keep snapping! You will be pleasantly surprised with the expressions that can be captured.
Further, experiment with interesting angles by moving around. Stand on a chair and shoot directly down. Lie on your back and try to capture your cat peering over the edge of her kitty condo. Consider both vertical and horizontal shots. And, if you have a glass-topped table, and taking their weight into account from a safety stand point, place your cat or small dog on the surface and lie underneath to snap away.
Positioning your feline or favorite pooch either one- or two-thirds across the screen, will instantly create an interesting composition too.
4. Let There Be Light
As any professional photographer will confirm, good photography is all about lighting. If your cat has an indoor lifestyle, try to position her so that she is bathed in natural light. However, don't put her directly in front of a window because you'll black out her features and create a silhouette. And be aware that a flash can give pets green eyes, the equivalent of red eyes in humans. 
If your cat is leash-trained and you are able to take her outside for a photographic session, the best light is a bright overcast day because you won't get shadows spoiling your shots. Planning a photographic session for early morning or late afternoon will also work well for similar reasons. If the sun is shining, try to keep it behind you. Use the flash outdoors too; it can help erase shadows. 
5. Treats, Treats and Some Props …
To capture some really interesting shots, be sure to keep some tasty morsels handy to offer as scrumptious rewards. Cats will enjoy Wellness Kittles, natural, grain-free, crunchy cat treats. At only 2 calories per treat, Kittles are available in six flavors including chicken, turkey, whitefish, salmon, tuna and duck and all contain healthy cranberries.
Pups love soft, meaty WellBites or crunchy, oven-baked WellBars offering pets a healthy treat in a variety of favorite flavors such as chicken and cheddar cheese and peanuts and honey.
Also work with props just off-camera vision. All cats will respond to visual stimuli such as a laser beam or their favorite feathered toy on a wand. Even a piece of string will create some lively actions and reactions. You will certainly get your dog's attention if someone holds a tennis ball (or treat) off camera at different angles. 
6. Love Is in The Peanut Butter 
Putting some catnip around your camera lens will "reel in" a feline for some fun and quirky close-ups. And, if you have two pets that get on well together, rub a bit of butter or peanut butter behind the ears of the more obliging pet and encourage the other to try and clean it off, making it look as if they are kissing and cuddling.
7. Is Your Pet the Next Video Star?
Smart phones have capabilities to produce excellent video footage too. Social media has given pets a platform to share their opinions and it can be fun to create a talking dog public-service-styled announcement like Pluto the Schnauzer, who uses her YouTube channel to advise humans how to handle Coronavirus issues.
There are Apps and video software designed to produce such fun footage. Alternatively, you can get creative by filming 15 – 20 minutes of your cat meowing or your dog chewing or barking. Upload the footage to a video editing program on your computer and select one to three minutes of the best footage. Write a brief script. Add it to the footage by "stretching out the footage" into play-by-play seconds in the editing process, and, using the computer's microphone to record your audio onto the footage.
Currently, DogTV, the 24/7 digital TV channel scientifically developed for dogs, is looking for talent for their new show DOGSTAR featuring user-generated videos of furry friends. Check them out for a chance to be featured and win a subscription to watch your pets in action entertaining others from your own couch. One of the video categories focuses on "dogs at home".
8. Rise to the Challenge
There are lots of fun pet challenges circulating on social media. the latest hilarious viral cat vs. dog challenge which shows how differently cats and dogs deal with obstacles placed in their way.



The Getty Museum also has a very creative challenge inviting people to recreate iconic artworks using just three objects lying around home. And pets make great subjects. Check the hashtags #betweenartandquarantine and #tussenkunstenquarataine on Twitter and Instagram.

And of course, we'd love to see how creative you are with your fur kids enjoying treats or their favorite food. Please share your photos with us by tagging #wellnesspetfood and @wellnesspetfood for a chance to be featured on our website or social pages!
About This Page
Date:
24/06/2020